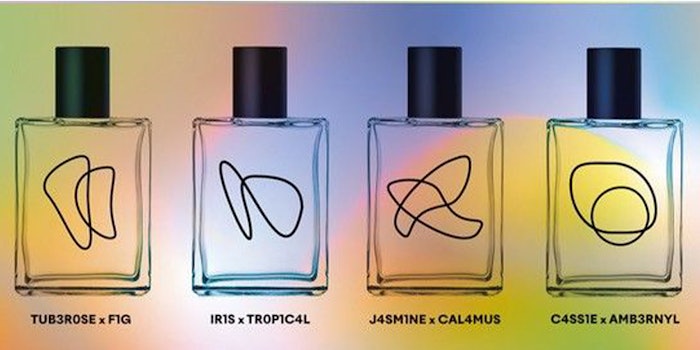 Mutant Flowers, a fragrance company supported by crowdfunding, will be releasing its collection to the public February, 2021.
Related: Shocks of Love Releases Scent Ritual Collection
The collection includes the four fragrances each formulas include heavy doses of flower absolutes such as tuberose absolute, cassie flower absolute, and orris butter as well as notes of white musk.
The fragrances include:
Iris x Tropical (

170€) 

has notes of tropical fruits and orris flowers. 
Tuberose x Fig (

140€)

has notes of fig-tuberose, grapefruit, oink pepper.
Jasmine x Calamus (

130€) 

has notes of Jasmine, lemon.
Cassie x Ambernyl (

130€)

has notes of cassies flowers, gardenia, clementine.
All the funds will go for production, raw materials, manufacturing, filling, labelling, packaging, certificates, and a new photography campaign.
Those who donate will receive an early launch of the product in December, 2020 at a discounted rate.