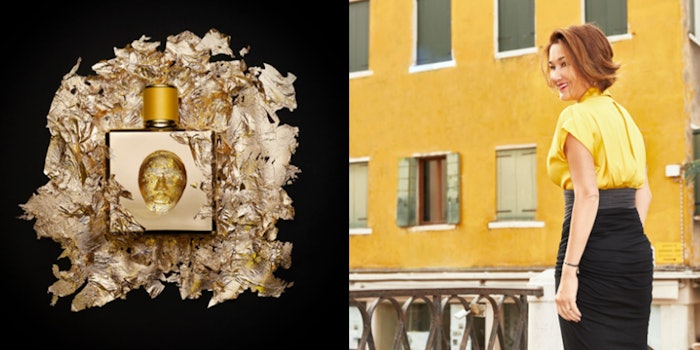 La Maison Valmont's newest fragrance, Mica D'Oro, joins the Storie Veneziane collection, comprised of five other fragrances.
Related: Armani Debuts Stronger With You Leather Perfume
The fragrance was created by Sophie Guillon, CEO of Valmont, in collaboration with Nathalie Lorson, master perfumer at Firmenich.
With notes include rum, whipped cream and vanilla, the fragrance is a scent both masculine and feminine. 
The bottle is uniform to the collection but with amber yellow as its accent color, designed by Didier and fashioned by master glassmaker Leonardo Cimonlin. It is available in both 50 ml and 100 ml for $330 and $540, respectively.