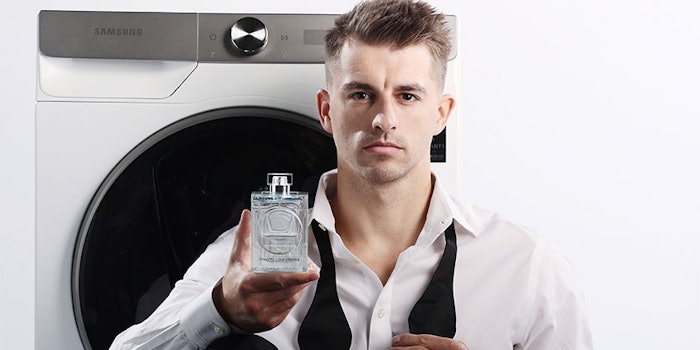 Samsung has partnered with Olympic gold medal gymnast Max Whitlock to debut a fragrance in celebration of Samsung's ecobubble washing machine. 
Related: TOLI Adds Jupiter Perfume to Immersive Series Collection
The fragrance, Freshly Laundered Eco Edition, is a unisex scent mirroring clean sheets and fresh laundry. The fragrance was created by perfumer Sarah McCartney. 
Notes of the fragrance include fresh garden, fresh water and aromas of lily of the valley. 
The glass bottle is designed to be a miniature version of the washing machine and is available to consumers who purchase the washing machine from Samsung KX.