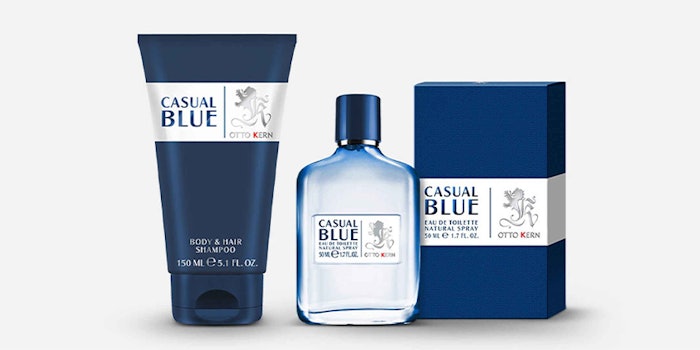 Otto Kern is releasing a new men's fragrance called Casual Blue. The fragrance will be available in stores mid-October 2020.
Related: Men Scents Grow 6%, Boosts US Prestige Fragrance Sales
The scent can be described as fresh and energetic with notes including:
Pink pepper
Grapefruit
Lavender
Ambrox
Cedar
Tonka bean
The men's fragrance comes in a blue glass bottle package with Otto Kern's coat of arms adorned on it.