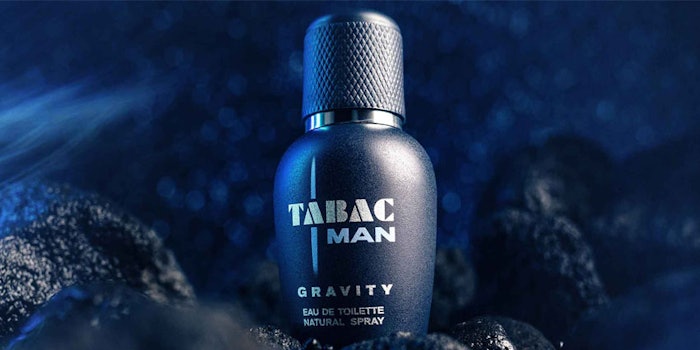 Tabac Man has debuted a new fragrance for men called Tabac Man Gravity.
Related: Tamburins Debuts The Shell Perfume Hand Line
Themed around the expanse and allure of space, it holds woody and aromatic notes with a mineral baseline.
The top notes consist of lavender oil, grapefruit accord and the brand's "stardust accord."
The heart notes feature geranium oil, coriander seed oil and oud accords.
The base notes are patchouli oil, musk and tonka beans.
The stardust accord consists of aldehydes, metallic rose oxide, mineral evernyl and musk.
The Tabac Man Gravity cologne comes in 30 ml and 50 ml. The aftershave lotion comes in 50 ml, the deodorant stick in 75 ml, and the shower gel and shampoo in 200 ml.