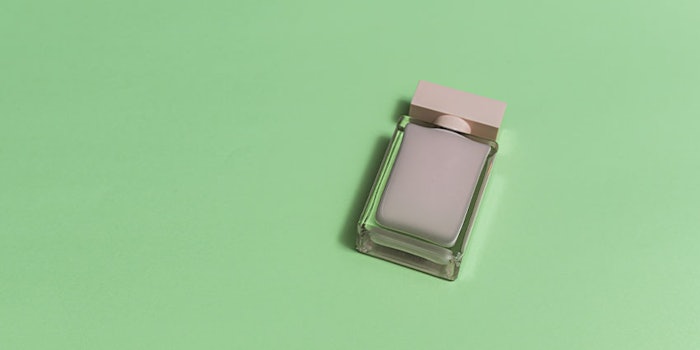 As I write this month's editor's note, I'm simultaneously texting back and forth with a grocery shopper. He messages me from the grocery aisles, sending a picture of a potential replacement or informing me that none exists—nary a frozen chicken breast, container of ricotta cheese or can of biscuits in the building.
If someone had told me a month ago that I would go days on end without leaving my apartment building; that the place I've called home for nearly three years, New York City, would feel like—and in some ways be—a war zone; that slots for popular grocery services would be harder to score than reunion tour concert tickets; I would have certainly taken more stringent actions than thoroughly and frequently washing my hands.
Indeed, a month ago we were beginning production of this issue of Perfumer & Flavorist, which was initially intended to be distributed at the 2020 World Perfumery Congress. (Like nearly all global, large-scale events, WPC 2020 was postponed; it will now be held December 15-17, 2020.)
As such, our focus turns to fine fragrance innovations: including the experimental work being carried out by Antoine Lie (page 22) and three LGBTQ indie perfumery leaders whose identities play an integral role in their fragrance creation (page 46). Amy Marks-McGee does a deep dive into the trends driving the market, from celebrity scents and personalized retail experiences to sustainable fragrances (page 28), while the team at Firmenich offers invaluable insights on producing a sandalwood-like ingredient that meets consumers' demand for sustainable fragrances (page 38).
The issue closes with a roundup of the closures, cancellations and legislation that defined the early days of the coronavirus (COVID-19) pandemic (page 54). Coronavirus has changed the landscape of the world not only in the immediate—forcing us to become chefs, IT specialists and math teachers—but also, more likely than not, the long term.
Commercial supply must be re-routed to consumers, and industries that lawmakers might not immediately think of as being essential—including fragrance, a key component of cleaning products—must plead their case to stay open, while ensuring the safety of their workers.
In our next issue, we will shift our focus to how the industry moves forward. Because that's what we humans do: adapt. A month from now, I'll instinctively know how long a roll of paper towels will last (and when to order another batch as to not go with a gap in supply). And businesses will refocus their supply chains, re-evaluate the management of their workforces and tailor their product offerings to a world in the throes of and, eventually, out of the clutches of, the coronavirus.
But in the meantime, if you know where I can score paper towels … definitely shoot over an email to estuart@allured.com.
Wishing you safety and security,
D. Eden Stuart
Associate Managing Editor