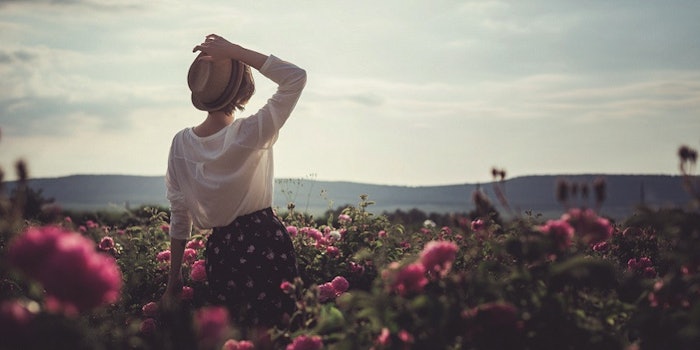 We are in a state of transformation within the industry. The only constant is change, and the important question that differentiates these transformations from others is how we are changing.
When it comes to raw material supply, technology, consumer preferences and supply chain, the market is growing increasingly more segmented. The barrier to entry for new F&F players is lower and as a result, the market's expansion has allowed for new perspectives to shake up the traditional business model and tell the ingredient story in more dynamic ways. Multisensory experiences are critical when sharing these stories, especially on a digital screen. After all, we're in the business of serving two of our five senses, so why not include the other three in this story?
A New Era
This issue, we explore the world of fine fragrance, a market that is expected to reach $58,213.3 million globally by 2020 (compared to $46,164.0 million in 2015)a. Driven by wellness, ingredients both natural and molecular, technology (page 60) customization and a more direct-to-consumer distribution model, it's safe to say that we've entered a new era in fragrance.
Despite the polarizing sentiments on transparency, it's another area that both flavor and fragrance are learning to navigate in an increasingly regulated climate. On the flavor side, the world's most popular flavor, vanilla, is spotlighted on its complex US regulations in finished foods (page 34). By taking a closer look at the implications in vanilla and vanillin labeling, perhaps we can learn how to walk the fine line between protecting intellectual property and disclosure of safety and nutrition across the board.
You'll find this issue floating around the World Perfumery Congress in Nice, and though we're delighted to bring this new fragrance conversation to a global stage for three days, we'll be sharing coverage throughout the event on our digital channels for our virtual attendees. I encourage you all to participate.
We live in an exciting time where industry disruptors have the microphone, consumers are becoming more integrated into the value chain and F&F is reshaping itself through technology, science, creativity and communication. I look forward to continuing these discussions with you – and I hope you enjoy this issue.
With warmth from New York City,
Deniz Ataman

Managing Editor
Footnote:
a Euromonitor data on global fragrances