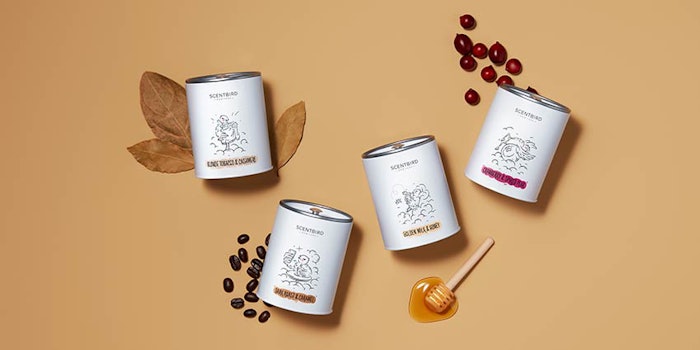 Scentbird has released a line of seasonally inspired candles for the holidays, with four scents priced at $14.95 with a subscription and $22 without.
Cranberry and Spiked Pear: scents of cider and juicy fruit notes like, cranberry, pear, blackcurrant, rhubarb, grapefruit and sugar lemon, as well as the balancing tones of black tea and amber.
Dark Roast and Caramel: a base essence of freshly-brewed coffee with tones of caramel and honey, and lightening smells of almond flower and frothy milk.
Blonde Tobacco and Cashmere: smoky scents of tobacco, rich woods and cashmere, paired lightly with fig, citrus peel, bergamot and melon.
Golden Milk and Honey: bright, spicy and sweet scents combine through turmeric, ginger, cinnamon, nutmeg, lime zest and black pepper, paired with raw honey, vanilla and a twist of juniper berry.