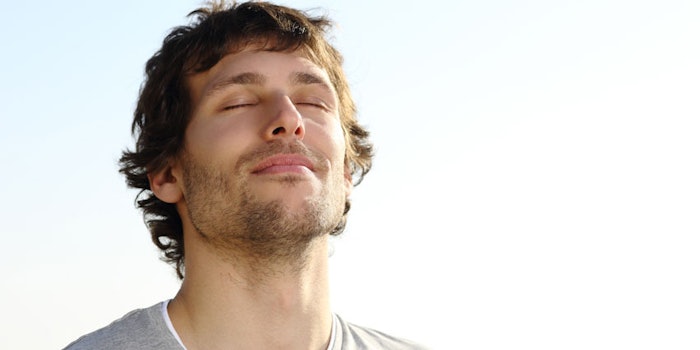 A new patent from Firmenich is sticking it to air care, literally. In it, the company explores self-adhesive gels to release volatiles for applications including, but not limited to: freshening kitchens, bathrooms, toilets, garbage bins or pet litters; and more specifically in shower areas, wash-basins, sinks, toilets, urinals, fabric washing machines and the like, where water flows repeatedly.
Self-adhesive fragranced gels
U.S. Patent 9662413
Publication date: May 30, 2017
Assignee: Firmenich SA
This patent describes a method for dispensing an active volatile in the environment surrounding a surface. It includes applying, to the surface, a self-adhering, water-resistant gel consisting of at least one active volatile ingredient, silica and a water-soluble cationic polysaccharide.
The gel diffuses or releases the volatile ingredient(s) in an amount sufficient to purify or sanitize the surrounding air, both in dry conditions or in the presence of humidity or water. The gel remains adhered to the surface and actively releases the volatile ingredient(s) even after being exposed to repeated water flows over the composition.
Patent information accessed on May 31, 2017