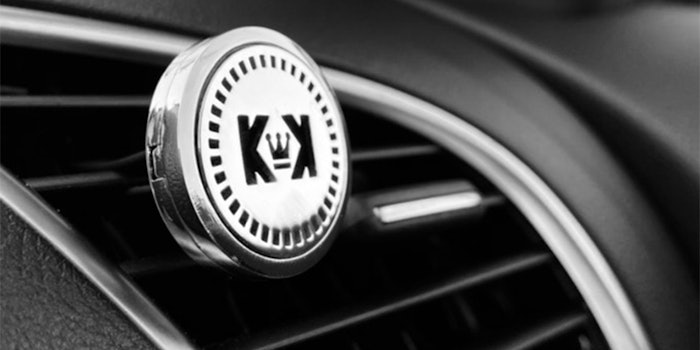 Kar Kologne, a crowdfunded business, has created a car air freshener that uses the user's preferred cologne or perfume.
Related: Abbot's National Park Fragrance
The Kar Kologne needs two mist of any eau de toilette or perfume, sprayed directly on the cartridge, for a fragrance that can last up to two weeks. 
It clips onto the car's air vent and is covered with a non-slip and soft material to avoid movement of the diffuser and to offer an anti-scratch protection for the air vent.
Each box comes with a Kar Kologne air diffuser and six different colored cartridges. 

The product is reusable and the package will be designed entirely with recycled materials.
The company is on kickstarter, with a goal of $11,272 and as of December 14, 2020, has reached $255.