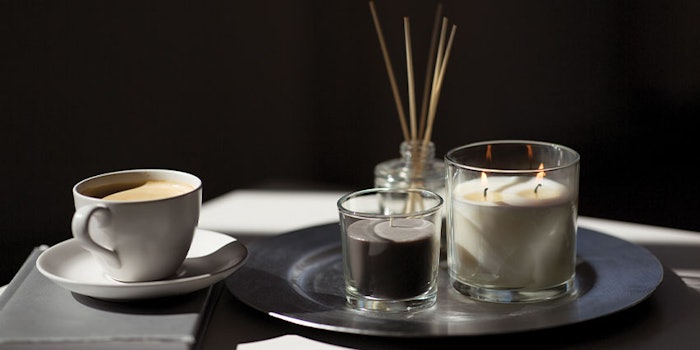 According to Fortune Business Insights, published in March 2020, the global home fragrance market size is expected to reach $7.96 billion by 2026, exhibiting a CAGR of 4.6% during the forecast perioda. The NPD Group reported that first-quarter 2020 U.S. prestige fragrance sales dropped 13% compared to 2019, totaling $655.3 million. However, growth was seen in home fragrance categories such as candles (up 8% from 2019), diffusers (up 5%), home scents (up 4%) and ancillary gift sets (up 4%)b.
The NPD Group noted that candles are up not just in the United States, but globally. According to a May 4, 2020 New York Times article, home fragrance sales have experienced a surge in demand as a direct result of COVID-19. For example, Diptyque's sales in the home category have tripled since March, and D.S. & Durga's candles now make up 40% of its direct business while about 90% of Nest New York's sales now come from home fragrance, up from 75% before the pandemicc.
Candles indicative of the current times, ethereal concepts, outdoor-inspired fragrances, fast-food scents, environmentally conscious products and smart diffusive technology are driving air care innovation.
Sign of the Times
Trendincite's Perfumer & Flavorist "Forward Thinking: Scented Air," article, published February 2018, explored candles and air care activity. Pop culture continues to be an inspiration and a muse for new candle launches. From ethereal concepts and politics to fast-food-inspired scents and body parts, nothing is off limits.
For the full article, please check out Perfumer & Flavorist's September 2020 issue. 
Footnotes:
afinance.yahoo.com/news/home-fragrance-market-size-reach-074330542.html
bwww.perfumerflavorist.com/fragrance/trends/NPD-Q1-Beauty-2020-570038921.html
cwww.nytimes.com/2020/05/04/style/how-will-we-buy-our-perfume-now.html