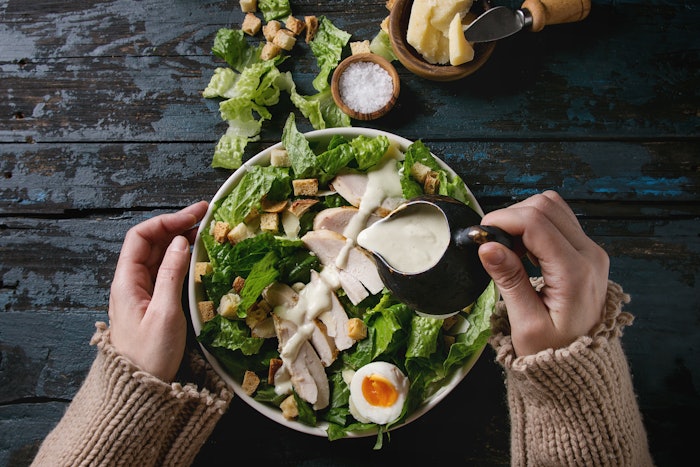 Datassential has released its 2024 Food Trends report, which highlights food and flavor trend predictions for 2024 and beyond.
The food and beverage intelligence company has been predicting food trends using a team of unrivaled experts, supported by a proprietary AI-driven prediction tool that boasts 98% accuracy.
10 Flavors to watch for 2024:
Violet/Floral
Mustard Seeds
Spicy Ranch
Caesar Everything
Spam
Shawarma
Shaved Ice
Cresto De Gallo Pasta
Mexican Beers
Sweetened Condensed Milk
10 flavors in the Inception stage of Datassential's Menu Adoption Cycle and ripe for growth beyond 2024:
Amba
Scamorza Cheese
Checca
Shiso
Nepitella
Sunomono
Grains of Selem
Nam Prik Pao
Hojicha
Toasted Rice Powder
Renee Lee Wege, senior publications manager, said, "We're proud to release food and flavor trends for the 10th consecutive year based on industry-leading data and research. We have a team of experts that analyze emerging trends every day of the year, and we're happy to help our clients get ahead of trends and implement them in new and exciting ways."