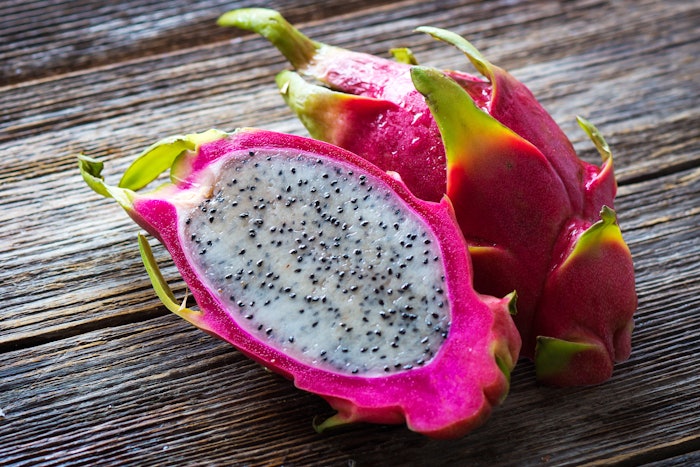 Mintel has released its 2023 Mintel Ingredients to Watch report, which highlights trending ingredients and products to identify future opportunities.
Pitaya: According to the report, pitaya ingredients have penetrated into many Asian, European and American countries, and globally, the Chinese market has the largest share and is increasing year by year.
Calendula: Of the food and drink new products launched in the last three years (Dec 2019 - Nov 2022) that emphasize calendula ingredients, tea has been the major category, while the rising trend of dairy products is obvious.
Hyaluronic Acid: From November 2019 to October 2022, food and drink containing hyaluronic acid are still niche, however, the number of new products is growing rapidly, with a three-year growth rate of 91.1%.
Gamma-aminobutyric Acid: In the last five years (Oct 2017 - Sep 2022), the share of products containing GABA ingredients in food, drink and healthcare products has grown from 16.8% to 24.0% globally.
Schisandra: Schisandra is currently used mainly in the tea and dietary supplement categories, with Korea and the USA being the key markets for product launches of this ingredient.
Trehalose: Trehalose has grown at a rate of nearly 22% over the last three years, with activity in all major markets, highest in Japan.
Noni: Noni applications are currently more active in the category of meal replacement drinks and juices. Combined with the functional properties, digestive health is the mainstream claim, other health claims like high fiber and low calorie also show a growing trend.