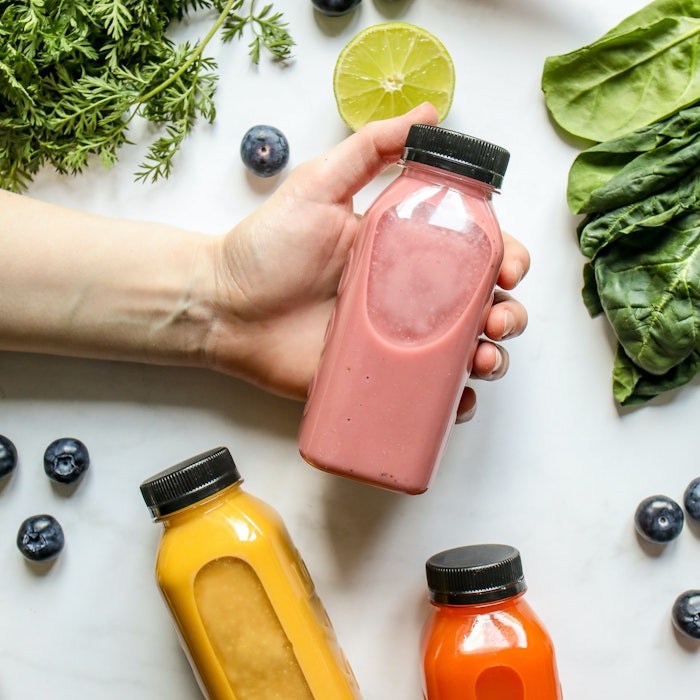 PEXELS PHOTO BY POLINA TANKILEVITCH
Functional ingredients in food and drink continue to be in demand as consumers embrace the importance of holistic health. T. Hasegawa has identified 9 emerging trends in the functional ingredients category.
Related: 3 Evolving Snack Market Trends According to Mintel
1. Even with growing demand for functional ingredients, flavor is still critical. Despite growing demand for functional ingredients, taste is still the primary driver for consumption, with nearly half of U.S. consumers in a recent Mintel poll citing "taste" as the most important factor in deciding what to eat. Successful products will underscore flavor with cultural/ethnic influence, convenience, wellness, trendiness or cost to add value and influence choice.
2. Educating consumers is important to gain acceptance of functional ingredient products. Connecting functional claims to broader and even preventative health measures will afford consumers a sense of empowerment in their routine wellness efforts—creating intentionality among users to incorporate functional ingredients into their daily diet.
3. The functional food & beverage category needs to balance short- and long-term health and wellness concepts. Category innovation will need to cater to interest in evergreen health and wellness concepts by encouraging frequent consumption for long-term benefit, instead of short-term trendy health concepts.
4. Energy goes clean label and beyond. One of the fastest-growing segments in functional ingredients is energy. Brands are innovating with energy claims and product messaging in unconventional, yet applicable and often portable spaces like snacks and desserts as well as natural pairings like creamers. It's not just caffeine, either. Brands are helping consumers power through the day with vitamin enrichment or MCT oil, plus coupling these products with messaging conveying cleaner formulations or free-from claims in a move to take energy products beyond their perceived original super-processed roots.
5. Functional Ingredients are on the rise. According to Mintel research, 85% of U.S. consumers indicate they currently eat or drink products that contain functional ingredients—often daily. Over 35% of adults consume 2-3 functional ingredients regularly and nearly a third of adults currently consume four or more functional ingredients.
6. The snacking category dominates functional ingredient innovation. As snacking culture continues to proliferate and accelerate post-pandemic, consumers are looking for more out of their snacks, in terms of functionality and nutritional density. While the revolution in snacking is even more pronounced with younger consumers, more than two-thirds of all U.S. adults in a Mintel survey showed interest in snacks with functional ingredients.
7. Leveraging the added functionality of inherently healthy foods. Nutrient-dense snacks such as nuts, seeds and trail mixes are well-positioned as a functional snack, yet marketers are creating value with added better-for-you attributes and functionality, as well as marketing toward specialty dieters such as keto.
8. Juices/Smoothies top interest as the original functional favorites. Nearly half of consumers in a recent Mintel survey wanted to see juices/smoothies featuring functional ingredients/claims (e.g. superfoods, energy-boosting, etc.). Consumers are familiar with these beverages as a source of health and functionality, so brands can capitalize on this by reinforcing smoothies/juices as easy and versatile ways to achieve health goals.
9. Consumers are eager for new categories of functional ingredients. While beverages have long dominated innovation for functional ingredients, and the category is widely associated with functionality, consumers are increasingly interested in new categories for functionality—especially entrees/meals and even desserts.