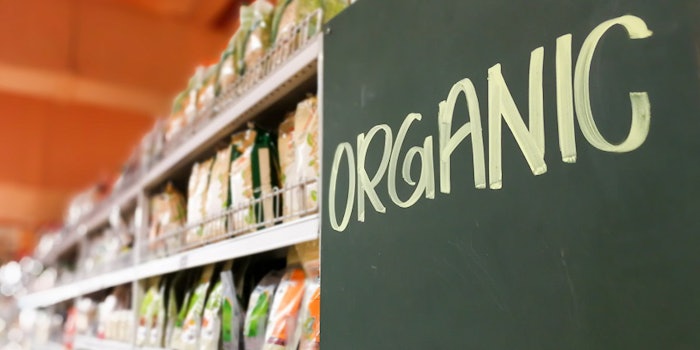 Functional, waste-neutral and plant-based – these are just a couple of the trends that were highlighted at the 33rd annual Natural Products Expo East.
Taking place at the Baltimore Convention Center from Sept. 12-15, 2018, the Natural Products Expo East featured over 1,500 food and consumer product companies, including 443 brands making their Expo East debut. Ahead of opening day, The New Hope Network released a list of nine trends that are shaking up the grocery store aisle. They include:  
Fat, fear not. Though fat-free has been a stable claim for some time, consumers are becoming increasingly interested in sustainably sourced fats such as animal fats and tropical oils like coconut and palm. Some products in this category include Fat Snax Lemony Lemon Cookies, Know Brainer Ketogenic Cream with MCT oil and organic grassed butter and Lavva Whole Food plant-based blueberry yogurt.
Seafood simplified. With consumers becoming increasingly aware of issues related to overfishing, natural brands are embracing more sustainable fish product, largely smaller fish and mollusks. Products include Fishpeople Ready, Set Salmon Rainbow Peppercorn; SafeCatch Elite Wild Tuna; and Good Catch Fish-Free Tuna Mediterranean.
Freshening up the freezer aisle. Following the low-sodium and fresh flavor trends, frozen foods are getting a modern facelift. Some popular products in this category include Wildscape Peri Peri Portobellos; Swapples Everything; and Nolita Cauli-Bites Original.
Plant-based lays its roots. No longer a trend for die-hard vegans, plant-based eating has become a mainstream food category. Fast food restaurants like White Castle have embraced this by carrying the vegetarian Impossible Burger. Other products include Giorgio Foods Savory Wild Portabella Jerky; Elmhurst 1925 Milked Almonds Barista Edition; and Tofurky Year-Round Ham Roast.
Fungus among us. Shrooms have been gaining a lot of attention for their functional immune health benefits and easy-to-consume formats such as teas, cold brew beverages and nutritional mixes. Some products include Performance Tea Energy Super Functional Tea; Four Sigmatic Golden Latte Mushroom Mix Beautify with Shiitake & Turmeric; and REBBL Reishi Cold-Brew.
Hydration revised. As consumers look to add a bit of flavor to their drinks, they are trying a variety of hydration powders, vitamin-infused and functional beverages. Some popular products include Thirty Strawberry Watermelon Natural Rehydration Drink; Herbal Dynamics Beauty Rose Water Calming Face Toner; and HyVida Hydrogen Sparkling Water Raspberry.
Waste not. In addition to more sustainably sourced ingredients, consumers are interested in products that are either waste neutral or utilize byproducts that would normally be discarded. Some product includes Caskai Sparkling Cascara Infusion; Origin Almond Cold-Pressed Almond Juice Lemon Ginger 360 Cleanse; and Brew Dr. Kombucha Love.
Looking for some zzz's. Move over energy drinks, beverages that put you to sleep are becoming more popular. Beverages with valerian root, passionflower and melatonin have all made their way to market. Some trending products include Lone Star Botanicals Dream Herbal Tea; SOM Sleep Zero Sugar; and Snoooze Natural Sleep Drink Strong.
Verifiable and tested. With consumers looking at their product labels more and more, they will continue to look for products with verifiable certification that promotes a range of functions. Popular products include MegaFood; NOW Let It Be Organically Essential Oils Kit; and Wedderspoon Organic Manuka Honey Drops Fennel and Cinnamon.