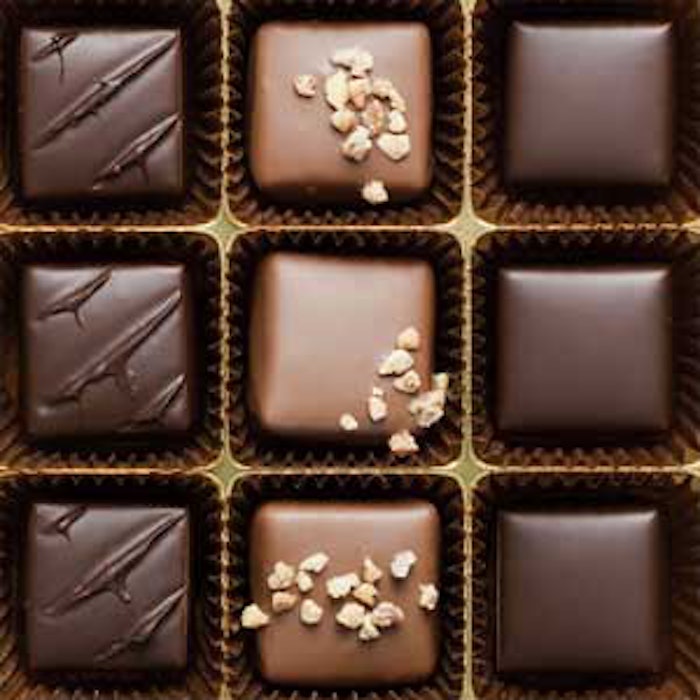 The National Confectioners Association shared the five hot candy and snack trends for 2016 during the Sweets & Snacks Expo. Check out what's emerging for this year just in time for National Candy Month kicking off in June:  
The Smaller the Better
Confectioners and snack makers will be creating big tastes in small products, labeled as "thins" and "barks." Ingredients and quality won't shrink, however, as the idea is to promote the same amount of flavor in a smaller, more convenient packaging for on-the-go eating and snacking.
With fruit/chocolate combinations increasing 116% during the last three years, new flavor pairings will be introduced, such as such as mango and chocolate or vanilla and figs. On the nut side of things, hazelnuts, pistachios, cashews and almonds will be included more in both candies and snacks. Coconut will also be paired with flavors, such as caramel, peanut butter and chocolate.
Bigger, Bolder Flavor Profiles
Many kitchen-inspired flavors are capturing the confectionery industry, such as Saigon cinnamon, Sriracha and chimichurri. Coffee flavorings, along with espresso and cappuccino flavors, have raised 30% in the last three years, will also be included in the mixture.
Exceptional Ingredients
Expect to see unusual ingredients, like chia and pumpkin seeds, making their debut in candies and snacks, along with coconut palm sugar and coconut milk being introduced in a new way.  
Lapping Up the Luxury
As of late, premium chocolate sales have risen 56%, giving confectioners and snack makers the idea to include more gourmet and luxury products. New flavors, like champagne and Himalayan sea salt, are being included in this category of luxury for candy companies.