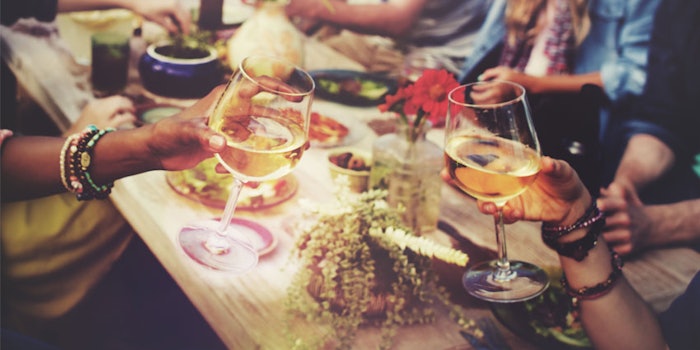 A recent report by FMCG Gurus states that 74% of global consumers say they like food and drinks products with new and unusual or exotic flavors.
Related: T. Hasegawa USA Releases 2021 Latin Cuisine Flavor Trends
Treatt's recent exploration of adventurous tastebuds in consumers and the impact this demand has on beverage and food companies are broken down into three main key aspects.
Seeking experiences through both novel and nostalgic flavors: New flavors can deliver on consumers' increasing appetite for experiences, tapping into their curiosity and evoking feelings of escapism through flavors. More classic or nostalgic flavors offer comfort and speak to safer times. Trends of nostalgia and familiarity are causing consumers to sometimes avoid the unusual in favor of established flavors that they perceive as having heritage.
Tastebud exploration: Lack of international travel and increased home cooking have resulted in an increase in adventurous tastes.
Direct to consumer: Successful brands today have a direct relationship with their customers and customers can communicate their needs directly on social media and other online channels. One Infosys survey states that of those who interact with brands online, 89% say brand interaction has an influence on their purchasing habits.
A resurgence in consumers seeking reassuring home comforts during the pandemic has seen shoppers turn to familiar flavor combinations too. What's more, the growing awareness of the impact products have on the environment is not going away any time soon. This means sustainability and the story behind the ingredients (processing, farming, shipping and more) will continue to play a bigger role in the development of products. Consumers, particularly the Gen Z group, are keen to make sustainable purchases, and will often pay a slightly higher price for a product that has less impact on society or the environment.
Novel products will need to pay heed to both people and planet if they are to successfully respond to the adventure‐seeking trend.
Lamia Gaman, Treatt applications manager, said, "We're constantly scanning consumer trends to understand what new flavor combinations are on the horizon and we have certainly seen the emergence of an adventure‐seeking trend as a result of the pandemic. Using our unique technologies, we can create extracts, flavors and distillates that fit with any existing or future trends."
Gama continued, "In the case of the exotic, adventurous movement, we looked ahead to produce some items that are already becoming well‐established now, such as yuzu, blood orange, pomelo and chipotle. All of these extracts and flavors offer something a little bit different but with the reassuring link to health benefits."
Want to know everything going on in flavor & fragrance? Sign up for P&F+'s newsletter. You can also follow along on Instagram and LinkedIn.