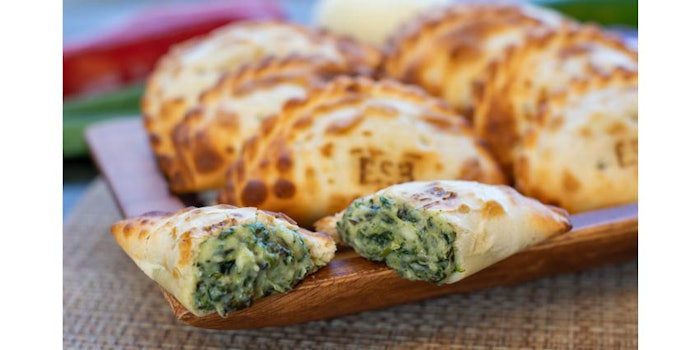 Flavor Experts at T.Hasegawa USA released their 2021 food flavor trends. For Latin cuisine, Mexican food remains the most popular food, but the popularity is lower among Gen Z than in previous generations. Consumers also expressed an interest in a good variety of flavors and cited increased consumption of most flavor families.
Related: BeanBoozled Jellybeans Introduces Two Flavors
According to the report by T.Hasegawa, 61% of consumers said they most associate a good variety of flavors with Latin cuisine; exciting, affordable, colorful and comforting make up the top five. Consumers don't view the cuisine as healthy or vegetarian-friendly, scoring lower than the other options.
The popularity of Mexican food is lower among Gen Z than in previous generations, with 24% of Gen Z respondents saying they regularly eat Latin cuisine, compared to 36% of millennials. The survey also reported that 21% of Gen Z respondents said they rarely eat Latin cuisine and 19% said they have never eaten Latin cuisine, both tops among previous generations.
A reported 25% or more consumers cited increased consumption of most flavor families. Interest in Latin cuisines is increasing, according to Regional and International Flavors and Ingredients—more than a third of consumers expressed interest in trying Oaxacan, Peruvian, Brazilian and Argentinian cuisine.
Nuanced varietals are among the leading flavors on Latin menus, including roasted pineapple or chipotle and classic Latin seasonings like mojo, adobo and cumin.
Popular Latin flavors include: adobo, aji amarillo, ancho chili, arbol, avocado, carne asada, chimichurri, chipotle, chorizo, churro, cilantro, cotija cheese, cumin, dulce de leche, elote, fire roasted tomato, flan, grilled corn, grilled pineapple, habanero, hatch chili, horchata, jalapeño, lager, lime, lobster, mango, margarita, masa, Mexican hot chocolate, mezcal, michelada, mole, papaya, piquillo chili, plantain, poblano, queso fundido, salsa verde, serrano chili, shrimp, tajín, tamarind, tequila, tomatillo, tortilla and tres leches.
Want to know everything going on in flavor & fragrance? Sign up for P&F+'s newsletter. You can also follow along on Instagram and LinkedIn.