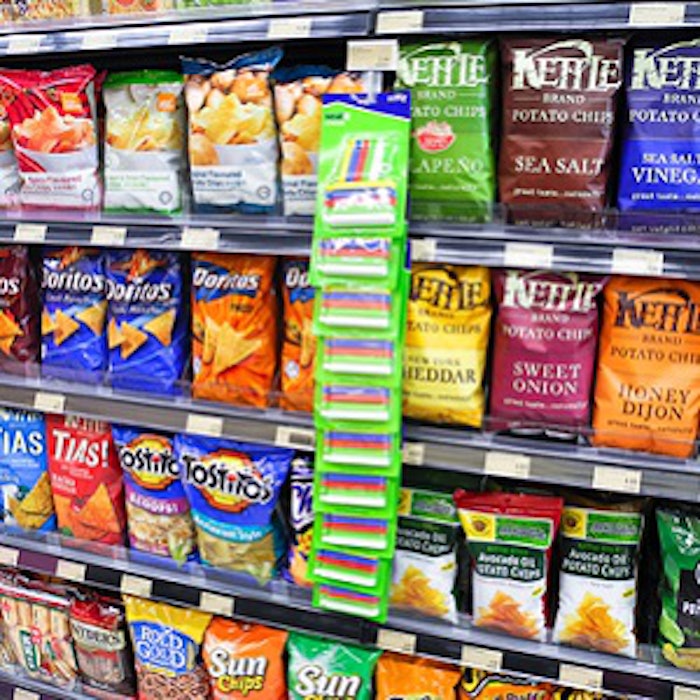 As with breakfast, lunch and dinner, snack options have evolved with consumer tastes—particularly when it comes to health and wellness. During the low-carb heyday, for instance, meat snacks were all the rage, signaling dark days for options such as pretzels. That trend has since reversed itself.
"The United States has become more snack-centric," says Tom Vierhile, director of Datamonitor's Productscan Online. "Back in 2000, the United States and Europe were almost tied. The United States had $14.869 billion; Europe was at $14.541 billion … I'm not sure why the US market has taken off like that—maybe there's just more product innovation as far as new flavors and such."
The Quest for Healthy and Tasty Snacking As part of Datamonitor's Productscan program, the company tracks product claims to map where a category is moving. Based on claims tracked for the year ending March 31, 2007, versus the previous year, says Vierhile, "There's a push toward organic and vegetarian snacks. Behind that was 'low-calories.' I think what's going on there is the 100-calorie phenomenon, where a lot of snacks are coming out in pre-packaged portions that are 100 calories or some derivation of that. The third on the list was organic, which is a little bit surprising, but companies are really going all-out on this and it includes some bigger companies too." Vierhile cites Kraft Foods as a high-profile example. The company has taken some of its flagship brands organic, including Ritz, Wheat Thins and Chips Ahoy!. "There's an effort there to make snacks appear to be more healthful and try to get away from this whole feeling that snacks are junk food," says Vierhile.
Other topics discussed: The New Savory, The Changing Face of Fruit and Vegetable Flavors