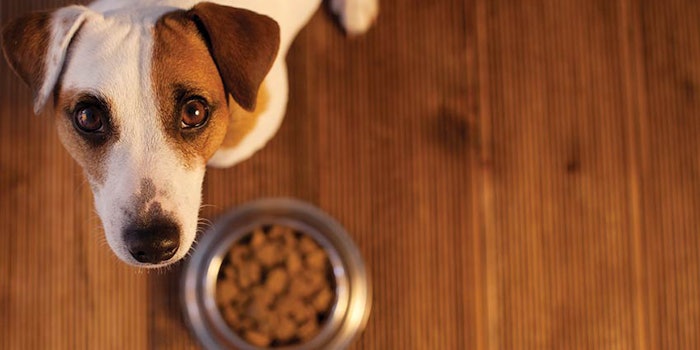 According to the American Pet Products Association, pet ownership in the last 30 years has risen from 56% to 68% of householdsa. According to the American Veterinary Medical Association, in 2016 the dog was the most popular pet in the country, living in about 38% of homesb. According to Zulily, Millennials are the primary pet-owning demographic; 75% of American millennials are dog owners and more than 50% are cat owners, while 50% of the general population own a dog and 35% own a catc. In the spring of 2019, Lock Haven University, one of Pennsylvania State System's 14 schools, allowed students to have pets other than fish live in the school's North Hall dorm.
Pet owners often see their pets as children or as the first step toward starting a family. Millennials are driving "pet-renthood," with pet owners projecting their human needs onto their pets. Human lifestyle trends such as premium, plant-based, free-from, CBD-infused and sustainable food, as well as amenities like restaurants, bars, delivery, subscription-based products and hospitality services are mirrored in the pet industry. The humanization of pet care is a driving force behind pet food innovation, with an emphasis on dogs.
Just the Numbers
According to ResearchAndMarkets.com, the global pet food market was worth $98.3 billion in 2018, growing at a CAGR of 5.3% during the 2011-2018 forecast period. The market is expected to reach $128.4 billion by 2024, growing at a CAGR of 4.5% during 2019-2024d. According to the American Pet Products Association, in 2018, U.S. pet lovers spent $72.56 billion on their pets, including food, supplies, vet care, grooming and boarding, a 4% increase compared to 2017e. Pet food sales on Amazon.com reached an estimated $1 billion in sales in 2018, up 20% compared to 2017, according to Edge by Ascentialf. In addition, Edge by Ascential reported that the pet food and feeding supplies category accounted for more than half of all pet sales on Amazon in the United States with an estimated $365 million in Q3 2018, nearly six times the size of the next largest category in pet products.
Humanization of Pet Food
Pets (also known as "fur babies") are like children, and the experiential economy has humanized pet foods. For example, U.S. sales of fresh pet food in groceries and pet stores jumped 70% to more than $546 million between 2015 and 2018, according to Nielsen, and this figure does not include online sales or people making their own fresh pet foodg. Additionally, Nielsen reported that in 2018 consumers spent $33 million on pet food with human-grade productsh. Furthermore, the popularity of organic and natural human food is now apparent in pet food. According to Industry Research, the organic pet food market is anticipated to increase at a CAGR of 9.08% during the years 2017-2021i. And the U.S. market share of natural pet products has more than doubled to 6.5% between 2013 and 2017, according to Nielsenj. According to GfK, about 78% of new pet foods and treats marketed during 2017 made "natural" claims while 53% called out "grain-free"k.
According to a Luminer survey, terms like "natural," "organic," "holistic," "human grade," and "gourmet/premium" impact pet owners' purchasing habitsl. Nearly half (45%) of pet owners said they were more inclined to purchase pet food labeled as "natural," while less than a quarter (23%) said they were more inclined to purchase pet food labeled as "organic." Overall, 82% of pet owners said the use of any of these terms influenced their decision to purchase a product. A Beneo pet food survey revealed similar results. Over half (52%) of pet owners in Germany, the United Kingdom, the United States, China and Brazil, claim that seeing "made with natural ingredients" on a product influences the likelihood of them purchasing it, and 48% said they are more likely to buy products that have the "free from artificial ingredients" claimm.
Increasingly, pet owners are projecting their human needs onto their pets. Research from Michelson Found Animals Foundation revealed that 70% of people who follow a diet for themselves admitted to putting their pet on a special dietn. For example, almost half of pet owners who eat organic foods feed their pets organic diets (47% vs. 12%) and pet owners on a protein-rich diet, feed their pets protein-rich foods as well (45% vs. 17%).
On-trend with human food and beverages, at the end of 2018, Petco announced it would stop selling dog and cat food or treats that contain artificial colors, flavors and preservatives by May 2019.1 Common ingredients such as FD&C Red No. 3, butylated hydroxyanisole (BHA), butylated hydroxytoluene (BHT), glycerol tributyrate and benzaldehyde were on the list of more than 40 ingredients to be eliminated. In May 2019, JustFoodForDogs, the first-ever health and wellness kitchen for dogs, and Petco debuted the inaugural in-store pet food kitchen at Petco's flagship store in New York City's Union Square neighborhood. The 1,350 square-foot JustFoodForDogs kitchen, the company's ninth, features trained chefs who hand-prepare signature recipes and produce 2,000 pounds of fresh, USDA-certified pet-friendly human-grade food daily such as Beef and Russet Potato, Chicken and White Rice and Turkey and Whole Wheat Macaroni, as well as a line of therapeutic diets prescribed by veterinarians.
BrightPet Nutrition Group released By Nature, a premium pet food brand, packaged with sustainable materials and formulated with high-quality proteins, superfood ingredients and the manufacturer's proprietary Superfusiono probiotics. The dog food is "slow cooked for optimum nutrient retention" and available in three grain-free varieties: Lamb and Turkey, Turkey and Duck and Salmon and Menhaden Fish. Chicken and Turkey with Brown Rice is another new product. In addition, the formulas include functional ingredients such as goji berry, ginger, taurine, turmeric, apple cider vinegar, chicory root extract, kelp, pumpkin, spinach, blueberries, fava beans and coconut oil to support the immune system, and improve digestion, body and brain function. In January 2019, Brandless added an assortment of baby and pet products. The pet assortment includes protein-focused treats, organic beef bone broth from grass-fed cattle, supplement chews and daily multivitamins for dogs.
Plant-Based Pet Food
Plant-based and vegan foods are currently the industry darling, and it is no surprise that dog food has followed suit. According to a November 23, 2018 Telegraph.co.uk article, one in six pet food suppliers has branched out into supplying vegan or vegetarian food for animals as owners embraced the new trend over ethical concerns with meat diets.2 Halo Holistic Garden of Vegan is an award winning, non-GMO complete and balanced vegan pet food brand, which uses protein-rich plant-based ingredients like peas, chickpeas, pearled barley and oats in dry and wet food as well as treats. According to Halo CEO Myron Lyskanycz, "Vegan is our fastest growing category. Pet parents are feeding their dogs a vegan diet for its high-quality whole-food ingredients and because their dogs thrive on this delicious complete and balanced food." In March 2019, Wild Earth, a Berkeley biotech dog treat startup, garnered an investment from Shark Tank entrepreneur Mark Cuban to help the brand launch a line of plant-based dog treats. The Superfood Dog Treats are available in three flavors: Banana & Cinnamon, Peanut Butter and Strawberry & Beet and formulated with koji, the fungi used to create the savory umami flavor found typically in miso, soy sauce and sake. The brand's yeast and koji based Clean Protein Dog Food was released in September of 2019.
Clean Label, Free-From Claims
Like human foods, clean labels and free-from claims are popular callouts on pet food. According to Nielsen, pet food products with free-from wheat claims represented $4.9 billion in sales in 2018, an increase of $331.7 million dollars from the year beforep. In 2018, pet food products with free-from soy claims accounted for $4.4 billion in sales while free-from artificial color claims represented $4.2 billionq.
Wellness Natural Pet Food introduced the Wellness Core Collection of grain-free dog food made with peas, chickpeas, flaxseed, canola oil and tomato pomace. Available in four recipes—Cage-Free Duck, Free-Range Lamb, Sustainably-Sourced Salmon and Sustainably-Sourced Salmon for Small Breeds—the products are made without the use of grains, chicken, potatoes, tapioca, dairy or wheat and are free of artificial flavors, colors and preservatives. Wildology pet food is formulated with ingredients such as kale, blueberries, carrots, chia seeds and Superlife Pro,r "a blend of nutrient-rich superfoods and antioxidants, and patent-pending probiotics to support a pet's digestive and immune systems and help promote overall wellness." The recipes do not contain artificial colors, artificial flavors, artificial preservatives, wheat, corn, soy, legumes, peas or dairy. Honest Kitchen, the pet food brand known for its pumpkin-spice lattes for dogs and human-grade pet foods, has added a Whole Food Clusters Grain-Free range in Beef, Chicken and Turkey varieties. The products are "100% human grade made with real whole foods, mixed in small batches, cold pressed, slow roasted and dehydrated to maintain the nutrients, aroma and textures of whole foods." Boss Dog Brands debuted a line of probiotic Frozen Greek Style Yogurt treats for dogs in three flavor combinations: Peanut Butter and Banana, Pumpkin and Cinnamon, and Real Cheddar and Bacon. The products are made with real yogurt, use 100% human grade, non-GMO ingredients and are free-from lactose, gluten, soy, corn and wheat as well as artificial colors, flavors or preservatives. According to the brand, the treats "deliver the benefit of over 3 billion probiotic cultures per cup."