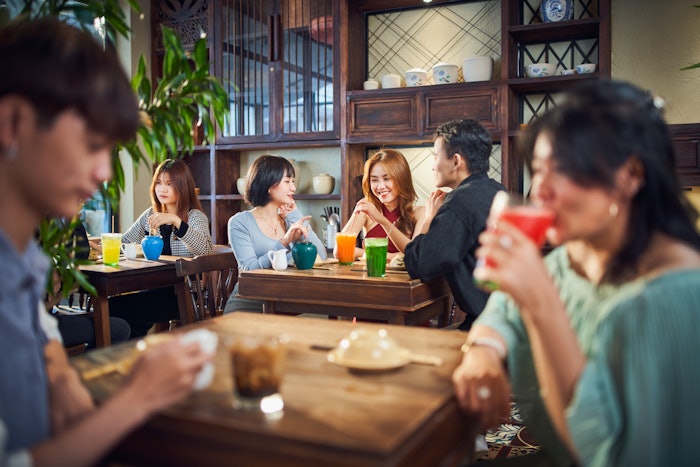 ADM has released its Unfolding Citrus study, which uncovers specific citrus flavor preferences across North America, EMEA and APAC regions, specifically drilling into which beverage categories are most promising.
The study showed that  51% of U.S. consumers drink at least one alcoholic beverage (spirit, hard seltzer, RTD cocktail) on a weekly basis.
Consumers seem to be interested by the limitless complexity of flavors in the alcohol space, which sets the stage for imaginative flavor twists and bold new citrus opportunities, from pungent notes of pomelo and Tahitian lime.
One-hundred percent of U.S. consumers surveyed stated that they are looking for bold and/or vibrant citrus flavor experiences.
Thirty-nine percent of survey respondents stated that they frequently consume energy drinks. Aromatic, juicy and acidic characteristics of vibrant citrus are most likely to capture attention, as these notes align with the uplifting, invigorating feelings consumers associate with energy drinks. 
Recent market research predicts that the North America citrus flavors segment will have a CAGR of 3.84% during 2022-2027.
Jennifer Zhou, global director of product marketing, flavors, ADM, said, "We launched this study to investigate consumers' awareness and interest in different citrus varietals, as well as what motivates them to purchase citrus-flavored products. What we discovered showcases the true versatility possible within citrus profiles and how consumer preferences can vary between region and beverage category, demonstrating the significant development potential for beverages that spotlight citrus."
Zhou continues, "Unsurprisingly, orange, lemon and lime are still the most recognizable citrus options to consumers, with mandarin, key lime, pink and ruby red grapefruit, blood orange and clementine coming on the heels of those classic flavors. We're most excited by the increasing consumer curiosity around trying new flavors, pushing forward emerging possibilities like Valencia orange, Meyer and Sicilian lemon, finger lime, yuzu, calamansi and more. The next frontier of citrus flavor is bright, and we're committed to supporting brands in stimulating the senses with the fragrant and distinctive boldness and vibrancy U.S. beverage consumers crave."