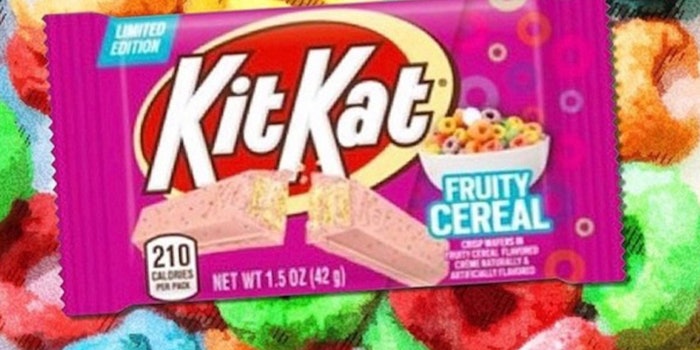 Kit Kat might be releasing two flavors for 2021: Fruity Cereal and Key Lime Pie, per Yahoo.
Related: KitKat Launches Apple Pie Flavor
The Key Lime Pie flavor is said to contain its crisp wafers with a key lime pie-flavored crème. The new flavor will be available for a limited time,and is reportedly said to arrive April, 2021.
The Fruity Cereal flavor is said to contain crisp wafers in fruity cereal flavored crème and looks to have cereal sprinkled on the outside. It is said to be a limited-edition drop coming summer, 2021.