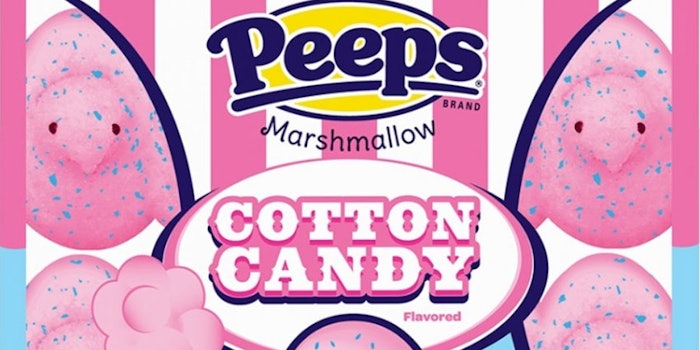 After taking a brief hiatus from shelves due to COVID-19, Peeps has returned to stores showcasing new flavors.
Related: Nestlé Toll House Launches Morsels & More Line
The marshmallow candy brand took to social media to annouce its return. Back and colorful as ever, the brand is launching a handful of specialty flavors including: Party Cake, Sour Watermelon, Cotton Candy and Hot Tamales. 
Each new flavor takes the shape of the traditional Peep chick. 
Packages of the new and classic flavors are avaible in-store and online.