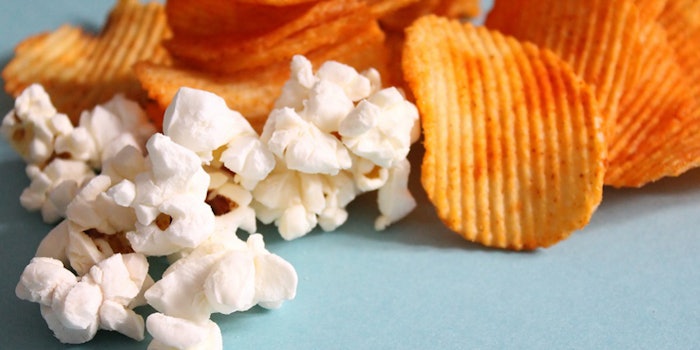 The Hershey Company has announced the acquisition of Amplify Snack Brands, Inc., in an effort to grow in the healthy snack segment. 
"Since Amplify's inception in 2014, our company's goal has been to bring transparency to our products, and clean ingredients and great tasting snacks to consumers," said Tom Ennis, Amplify Snack Brands, Inc. president and CEO. "This transaction is a continuation of our mission as Hershey also believes in bringing to consumers great-tasting snacks made with the best ingredients possible."
Expanding in Better-for-you
The acquisition comes at a time that Hershey is looking to grow its snacking business with better-for-you products and innovative savory solutions. Amplify Snack Brands, Inc. has a profile of healthy products, which include Skinny Pop popcorn, Paqui chips, Oatmega whey protein and Tyrrells chips.
"The acquisition of Amplify and its product portfolio is an important step in our journey to becoming an innovative snacking powerhouse as together it will enable us to bring scale and category management capabilities to a key sub-segment of the warehouse snack aisle," said Michele Buck, The Hershey Company president and CEO. "Hershey's snack mix and meat snacks products, combined with Amplify's Skinny Pop, Tyrrells, Oatmega, Paqui and other international brands, will allow us to capture more consumer snacking occasions by creating a broader portfolio of brands." 
Under the agreement, Hershey will acquire all of Amplify Snack Brands, Inc.'s outstanding stock that is valued at $1.6 billion. The agreement has been approved by the boards of directors of both companies.