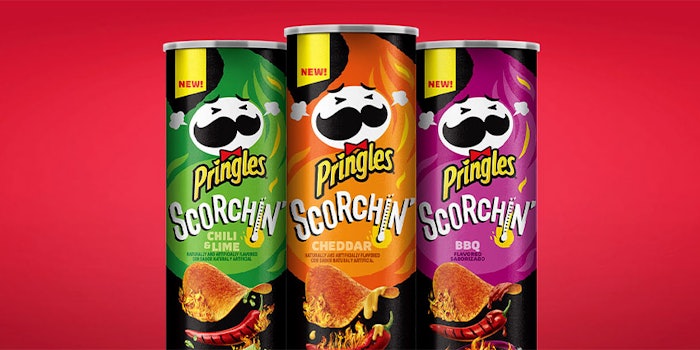 Pringles has rolled out its newest line of chips, Scorchin', with three heat packed available flavors. 
Related: Cheetos Launches Cheetos Mac 'n Cheese
The line includes the cheesy and peppery Scorchin' Cheddar, the Scorchin' BBQ with heat from cayenne pepper and the Scorchin' Chili and Lime with a citrus and chili bite. 
Each container is 5.5 oz and retails for $1.99.