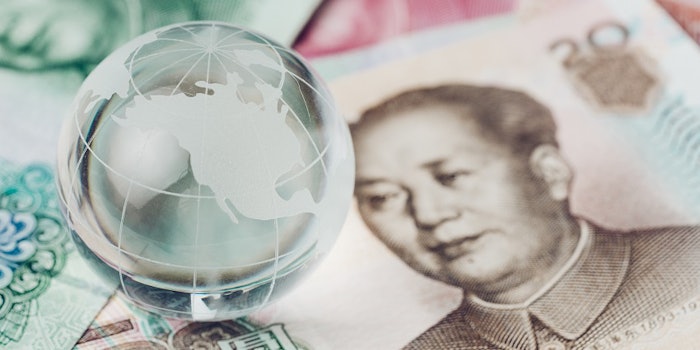 According to a FEMA release, China's State Council Tariff Committee have announced $60 billion of proposed tariffs on U.S. imports in response to recent trade legislation.
China and U.S. Trade Tensions
On July 10, 2018, the United States Trade Representative (USTR) announced a proposal to impose a 10 percent tariff on a list of products representing over $200 billion of Chinese imports, which included steel and aluminum imports. Then on August 1, 2018, the USTR announced President Trump to increase tariffs from 10% to 25%. China responded to this rate increase with its own tariffs, which will take effect immediately after any U.S. action to implement these new rates.
Among the products that will be tariffed include, but are not limited to:
Flavored green tea in immediate packaging of content not exceeding 3kg at 25%
Essential oils of mint at 10%
Food preparations not elsewhere specified at 10%
Essential oils of orange at 5%
Essential oils of lemon at 5%
Essential oils of lime at 5%
Essential oils of peppermint at 5%
Other extracted oleoresins (including paprika) at 5%
Other mixtures of odiferous substances at 5%
For more impacted goods, the USDA Global Agricultural Information Network (GAIN) provided an unofficial translation of the Chinese announcement. 
The Global Supply Chain
This news comes after similar moves from other countries in response to global trade legislation. On June 22, 2018, the E.U. imposed extra duties on U.S. exports to its countries, which included cosmetic products and a variety of essential oils and raw materials. Other organizations and associations have also expressed concerns about the tariffs and their potential impact. The Household & Commercial Products Association (HCPA) announced support for a bipartisan legislation that would require the U.S. President to submit to Congress any proposals to adjust imports.
"It is abundantly clear that the resulting retaliatory tariffs will stifle American exports of consumer products and further exacerbate relationships with our largest trading partners and closest allies,"said Steve Caldeira, president and CEO, HCPA. "The Senate's commendable actions are a common-sense step in the right direction to counter economic uncertainty in many industries."