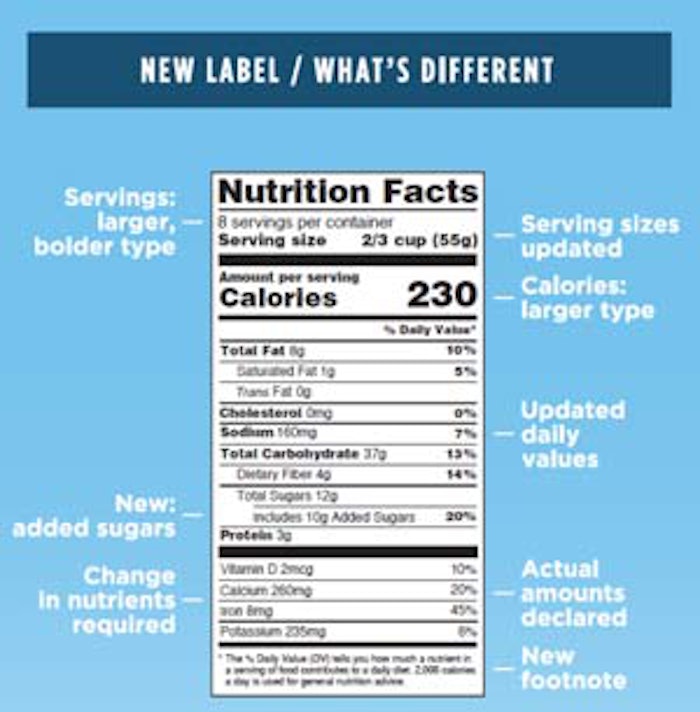 The Food and Drug Administration (FDA) will host a webinar on Monday, June 27, 2016, to review the Nutrition Facts Labeling Final Rules and what the industry needs to know about the changes to Nutrition Facts labels and serving sizes.
On May 20, 2016, the FDA announced the new Nutrition Facts label to reflect the latest in nutrition science and include additional nutrient information in order to make it easier for consumers to make informed food choices. The FDA published the final rules in the Federal Register on May 27, 2016. 
In response, the American Beverage Association has announced it will commit to offering more low- and no-calorie beverage options. Read more of the story in P&F.