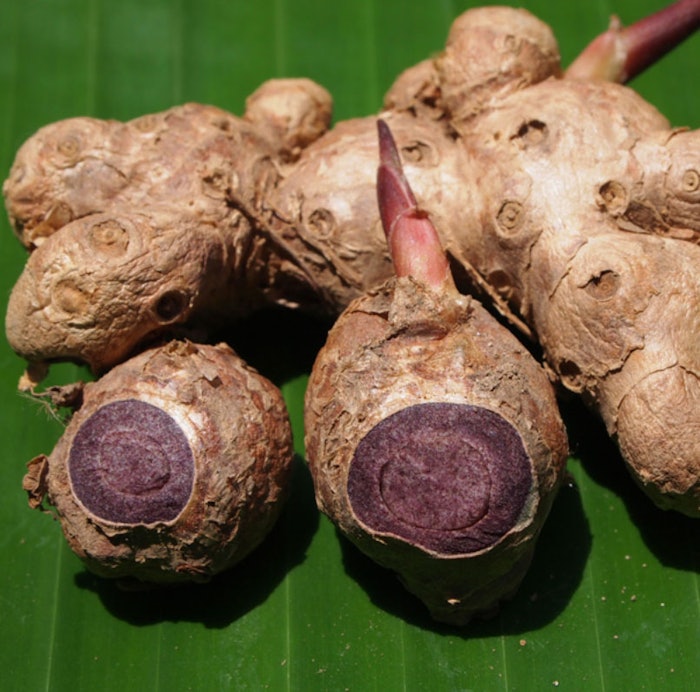 Patent Picks are chosen by the editors from publicly available sources. Today's pick relates to fat or oil from black ginger and a method for producing it.
Fat or oil extract of black ginger and method for producing same
WIPO Patent Application WO/2015/170681
Publication date: Nov. 12, 2015
Assignee: Suntory Holdings Ltd.
According to these inventors, the present application describes a method to address the problem of black ginger (Kaempferia parviflora) extract containing a considerable amount of methoxyflavone(s) and reduced flavor such as bitterness or a reduced color strength.
To solve this problem, a fat or oil extract obtained from black ginger is disclosed; specific details are not provided.