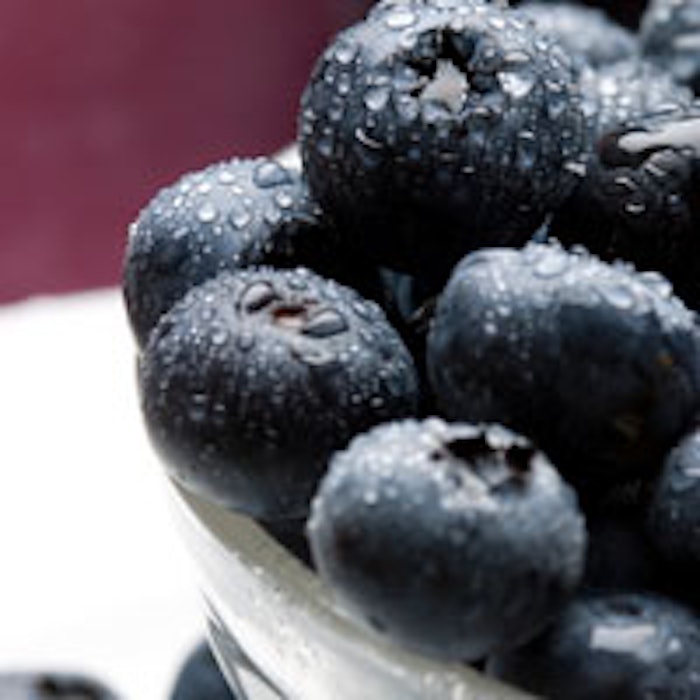 Patent Picks are chosen by the editors from publicly available sources. Today's highlight is a newly identified "Calypso" blueberry plant, which has a large berry with excellent fresh fruit quality.
"Calypso" blueberry plant
U.S. Patent PP25995
Publication date: Oct. 20, 2015
Assignee: Board of Trustees of Michigan State University
According to these inventor, "Calypso" is a new blueberry cultivar primarily of Vaccinium corymbosum; the remainder is from V. darrowii (13.3%), V. angustifolium (3.8%), V. tenellum (<1%) and V. ashei (<1%).
This highly productive cultivar has excellent fresh fruit quality. Plants of the Calypso blueberry are vigorous and upright. Its canes are numerous and moderately branched, and the fruit are well-exposed.
The berries are large and have small, dry picking scars. They also are medium light blue in color, and have excellent firmness and flavor.
According to the inventors, in general, the "Calypso" fruit has held extremely well on the bush after ripening, except in the unusually hot summers of 2012 in Michigan and Oregon.