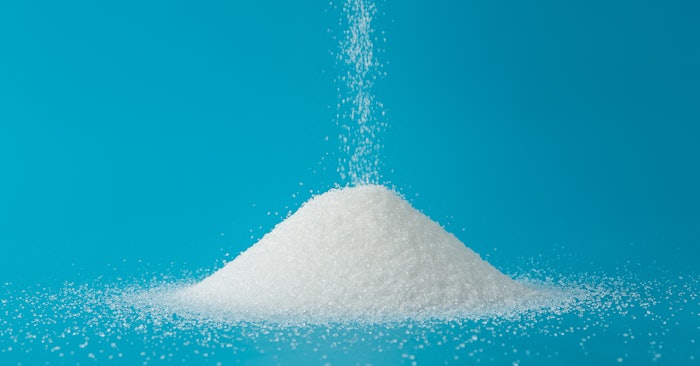 courtesy of Symrise
Symrise AG has signed a minority investment agreement with Bonumose. The early-stage food ingredient manufacturer specializes in the production of rare monosaccharides—alternatives to sucrose—such as tagatose and allulose. According to Symrise, the agreement is designed to accelerate growth in its sugar reduction initiatives. The area represents a high-priority focus for the North America region within the Taste, Nutrition & Health segment.
Related: Symrise 2023 Leaders & Newsmakers
Founded in 2016 as a start-up, Bonumose boasts patented enzymatic technology. Bonumose debuted its latest R&D facility and manufacturing plant in early 2023, said to allow for quality, consistent, and economic production of their growing portfolio of sugar alternatives. 
Symrise AG, Business Incubation Group senior vice president Nick Russell shared, "This exciting investment forges a strategic partnership. It will enhance our flavor and taste balancing technologies with Bonumose's innovative and economical tagatose and other alternative sweetening solutions. Combining our technologies, will enable us to offer our customers new pathways to sugar reduction and taste balancing solutions. In turn, this will allow them to reduce sugar while optimizing the taste of better-for-you products for their consumers. This applies especially in the beverage and ice-cream categories. Health forms a growing focus category for Symrise. With the support of Bonumose's enzymatic expertise, we can bring novel and disrupting ingredients to the marketplace together."
Ed Rogers, Bonumose chief executive officer and co-founder, added, "We feel enthusiastic about the future and the growth that the investment and partnership with Symrise enables. Now, we are coupling our expertise in tagatose and other naturally-occurring sugar alternatives with the extensive Symrise flavor proficiency and expansive portfolio across multiple platforms in both human food and animal nutrition. This creates the opportunity to offer unique value to customers. The strength of Symrise as an augmented flavor house paired with Bonumose's patented enzymatic technology will enable cutting edge solutions to sugar reduction."