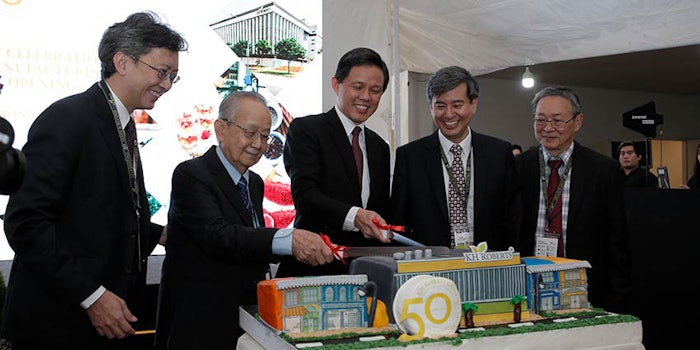 KH Roberts (KHR) celebrated its 50th anniversary with the opening of a 100,000 sq. ft.  integrated flavor manufacturing facility.
A key feature of the $20 million facility is an automated liquid distribution and dispensing system, capable of synergizing both automation and scalability of production batches. It reduced reliance on manual labor, extends production uptime, minimizes risk of product defects and helps meet stringent food safety requirements.
The facility also includes an R&D center, equipped with flavor creation, sensory evaluation, analytical testing, product development and bench-top chemistry capabilities. A dedicated pilot plant space for small-scale product development and test production enables customers and collaborators to test new pre-commercial and new technology-based products prior to commercial production, enhancing the company's agility and speed to market.
"The adoption of automation helps us to achieve production capacity scalability without physical space limitation or labor constraints," said CEO Peter K.C. Ong, Ph.D. "With the integration of R&D and pilot production, we will be able to continually innovate and broaden our portfolio by offering customers with best-in-class flavor solutions and a seamless customer experience."
Additionally, KHR is part of a strategic partnership with Enterprise Singapore and SkillsFuture Singapore, which has helped its employees adapt to automation and digitization in the new workspace. The company is an industry partner of Skills Framework for the Food Manufacturing Industry, which outlines job roles, career pathways and existing and emerging skills and relevant training programs required for the industry. (Chan Chun Sing, minister for trade & industry, attended the facility's grand opening.)
"As the industry continues to grow, our companies are increasingly positioning themselves to seize the numerous opportunities ahead," said Kee Ai Nah, executive director, lifestyle and consumer cluster, Enterprise Singapore. "Enterprise Singapore is pleased to see that the KH Roberts' management has been very forward-thinking in investing in innovation and people development. I hope that this will serve as an inspiration to other SMEs as they pursue growth."