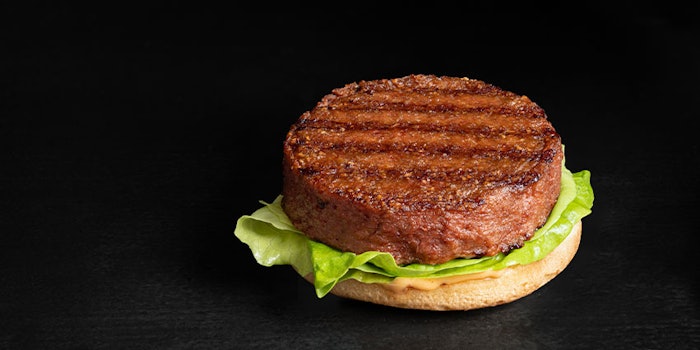 Unilever has announced a new annual global sales target of €1 billion from plant-based meat and dairy alternatives, within the next five to seven years.
The growth will be driven by the roll-out of The Vegetarian Butcher as well as increasing vegan alternatives from brands including Hellmann's, Magnum and Wall's.
The target is part of Unilever's "Future Foods" ambition, launched globally with two key objectives: to help people transition towards healthier diets and to help reduce the environmental impact of the global food chain.
Related: The Rise of The Meatless Juicy Burger at Flavorcon Virtual
Unilever has also committed to:
Halve food waste in its direct global operations from factory to shelf by 2025—five years earlier than previously committed, as part of the Champions 12.3 coalition target.
Double the number of products delivering positive nutrition globally by 2025—defined as products containing impactful amounts of vegetables, fruits, proteins, or micronutrients like vitamins, zinc, iron and iodine.
Continue lowering calorie, salt and sugar levels across products
The foods and refreshment division's targets also support Unilever's global commitments to achieve a deforestation-free supply chain by 2023; invest €1 billion in a new Climate & Nature Fund; and achieve net-zero emissions for all products by 2039. The company has also pledged to ensure 100% of its plastic packaging is reusable, recyclable or compostable by 2025.
Milestones and Research
Unilever has been expanding its plant-based meat and dairy alternatives business for several years. After acquiring The Vegetarian Butcher in 2018, Unilever has expanded the plant-based meat brand into more than 30 countries and was last year chosen as the supplier of Burger King's Plant-Based Whopper and Plant-Based Nuggets across Europe, the Middle East and Africa.
In 2019, Unilever made an €85 million investment in "The Hive," a foods innovation center at Wageningen University in the Netherlands to support research into plant-based ingredients and meat alternatives, efficient crops, sustainable food packaging and nutritious food.
Related: Global Plant-Based Market Growth Through 2025
Unilever has also recently partnered with microalgae expert Algenuity. Despite being packed full of protein, antioxidants, vitamins and minerals, microalgae have never really made it into the mainstream, principally because of their strong green color and bitter taste and smell.
To overcome this, Algenuity has developed a technology called Chlorella Colours which removes the unpalatable taste, without reducing any of the microalgae's valuable nutritional content.
The emulsifying and enriching properties are similar to those of traditional ingredients such as eggs, which means they can be used in a wealth of foods including mayonnaise, soups, sauces, meat alternatives, baked goods and pasta. This also, of course, makes microalgae particularly relevant for Unilever brands like Hellmann's, Knorr and the Vegetarian Butcher.
Hanneke Faber, president of Unilever's foods and refreshment division, says, "As one of the world's largest food companies, we have a critical role to play in helping to transform the global food system. It's not up to us to decide for people what they want to eat, but it is up to us to make healthier and plant-based options accessible to all. These are bold, stretching targets which demonstrate our commitment to being a force for good."