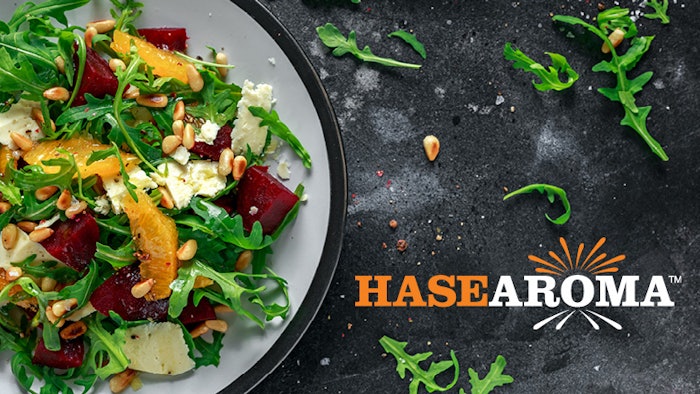 Capturing the essence of a natural flavor can be both challenging and exciting for flavorists. Beyond their creativity and skillset, flavorists rely on their tool belt of flavor technologies to achieve a winning application.
T. Hasegawa has debuted HASEAROMATM technology, designed to build multi-layered flavor sensations to create depth and balance within formulations. Perfumer & Flavorist+ (P&F+) connected with T. Hasegawa vice president of R&D Jim Yang to discuss how the newly debuted HASEAROMA technology can remedy common challenges faced by flavorists when attempting to mimic natural flavors and beyond.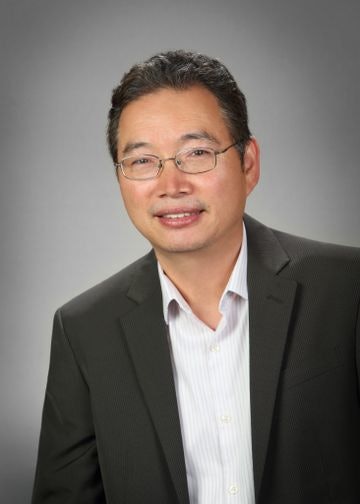 P&F+: What are some of the common challenges faced by flavorists when trying to mimic natural flavors? How does HASEAROMA remedy that challenge?
Jim Yang [JY]: One of the most common challenges faced by flavorists when trying to mimic natural flavors is narrowing down to specific varieties. For example, consumers may have a generic idea of a mango flavor, but in nature, there are many different varieties of this fruit. Food and beverage brands may want to elevate their product development with an Alphonso mango or Ataulfo mango, presenting a challenge to flavorists for pinpointing the specific components that separate these distinctly different flavor varieties. Oftentimes, when flavor matching or in sensory analysis, the dominant flavor profiles are more pronounced, which makes it more difficult to determine smaller, more refined differences. This usually results in a non-specific mango profile; sometimes this is enough for a customer and it ends there, but the rising demand for authenticity and specificity of botanical cultivars or culinary recipes from consumers is where HASEAROMA really shines. The HASEAROMA technology works by isolating each natural molecule of a flavor and refining these molecules through a delicate process that can last for nearly 12 months, in which specific flavoring components are rebalanced to create the same flavor profile and depth creating impactful mouthwatering taste and aroma replicating that of the original fruit or food. Building a multi-layered flavor sensation.
P&F+: Can you touch on the versatility of HASEAROMA? Can this technology be used beyond true-to-fruit flavors?
JY: HASEAROMA is incredibly versatile within each application. Depending on what a customer might be looking for, we can distinguish specific flavor varietals or add depth of flavor. This could mean the subtle differences between a white peach and a yellow peach, or in savory applications, the subtle difference between chicken thigh versus chicken skin. HASEAROMA can also help us replicate the distinct depth of flavor that you get through cooking applications, for example refining an onion jam to taste caramelized instead of sauteed.
This versatility exists across all categories; we have both sweet and savory options, from fruits and vegetables to a plethora of protein flavors, which are completely vegan and quickly gaining momentum in the product development of plant-based alternative proteins. While our fruit line is amazing, we know that our savory technology will make a positive impact in the coming years with meat, seafood and poultry. HASEAROMA allows us to refine and replicate the authentic flavors of proteins—including specific variations such as chicken thigh, chicken fat, chicken breast, or more—without relying on animal products. Our chicken and beef flavor offerings will directly serve the growing demand for authentic-tasting alternative proteins as vegan and vegetarian diets become more mainstream.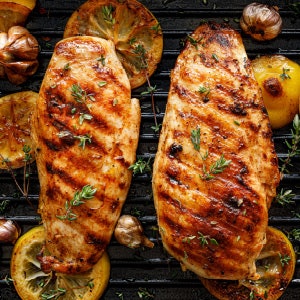 P&F+: What are some of the applications HASEAROMA can be utilized for? How can product developers take advantage of it?
JY: Our applications team is hard at work discovering new applications for HASEAROMA every day, both savory and sweet. Currently, our most popular applications are in snacks (i.e. pineapple jalapeno flavored almonds); plant-based meat alternatives, and beverage (i.e. grapefruit sparkling water), but the possibilities are endless and we will be working with customers to discover more opportunities from sports nutrition, energy bars, soups and prepared meals. When developing new products, HASEAROMA is a must, as consumers are looking for authenticity in the products they buy.
There are a handful of ways product developers can implement HASEAROMA into their new products. But outside of creating new true-to-food snacks or beverages, product lines could feature distinct variants of the same food/flavor, both using HASEAROMA to offer engaging experimentation in a variety pack of snacks or an assortment of seltzers.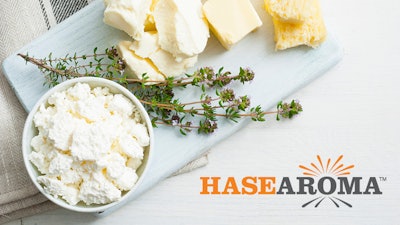 P&F+: How does HASEAROMA align with growing consumer demands for natural flavors?
JY: HASEAROMA is the essence of nature itself, and with each bite, the depth of each flavor molecule is as pronounced as the last, with sharp defining characteristics. Through our refining process, which takes nearly 12 months for each flavor, HASEAROMA offers sharp defining characteristics with higher specificity, comparable to the original natural food or fruit. Pure authenticity is the driving force of HASEAROMA, in a world focused on natural flavors.
HASEAROMA was developed with the intention of recreating that intimate feeling of biting into your favorite fruit, dish, or sauce for the first time, reproducing that "first bite" sensation. Packed with intricacy, we've crafted this flavor technology solution for your end products and make it possible for every bite to deliver that overwhelming satisfaction and experience that you have the first time enjoying that food item.
There will always be customers who simply want a basic flavor and don't need the specificity that HASEAROMA delivers. Sometimes, just a universal "peach" flavor is all a customer needs and not a "Golden Jubilee yellow freestone peach" but HASEAROMA allows for this level of variation. At T. Hasegawa, our favorite analogy for what HASEAROMA offers is the progress of television resolution. Each year, the image quality and resolution of television sets get better, with 4K High Definition now the baseline standard. You may not require that level of resolution every time, but it's helpful to have this available as consumers continually demand a higher standard. HASEAROMA is the 4K HD of flavor solutions—offering a higher specificity and authentic taste experience. Whether it's for a new product or improving an existing line, it's definitely worth a try to see how HASEAROMA can elevate your product development and deliver a more authentic "true-to-nature" taste experience.
To see the article in print, visit Perfumer & Flavorist+'s June 2023 issue.
Disclaimer:
The above paid-for content was produced by and posted on behalf of the Sponsor. Content provided is generated solely by the Sponsor or its affiliates, and it is the Sponsor's responsi­bility for the accuracy, completeness and validity of all information included. Perfumer & Flavorist takes steps to ensure that you will not confuse sponsored content with content produced by Perfumer & Flavorist and governed by its editorial policy.