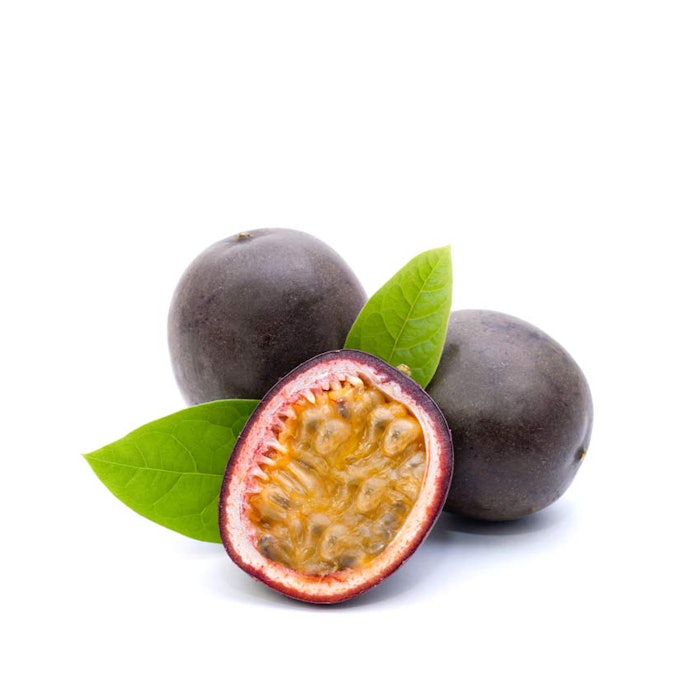 2-Methyl-4-propyl-1,3-oxathine (FEMA# 3578, CAS# 59323-76-1, CAS# 67715-80-4) is a colorless to pale yellow liquid with an extremely powerful olfactory impact, a tropical green passion fruit note and a grapefruitlike tartness.
2-Methyl-4-propyl-1,3-oxathiane occurs naturally in yellow passion fruit juice. Its uses in flavors are mostly in exotic fruit formulations such as citrus fruits, passion fruit and tropical fruits. In fragrances, it is good in citrus and exotic fruity notes and brilliant in jasmine and rose and muguet florals, as well as in green aldehydic perfumes. Traces of 2-methyl-4-propyl-1,3-oxathiane will add unique effects to any fragrance creation.
2-Methyl-4-propyl-1,3-oxathiane has four isomers, of which two occur in nature (F-2), and it is prepared from leaf aldehyde (trans-2-hexenal) in a three-stage process (F-3). The material can be applied to fine fragrances, shower gels, shampoos, detergents, soaps, candles and softeners in traces up to 0.1%.