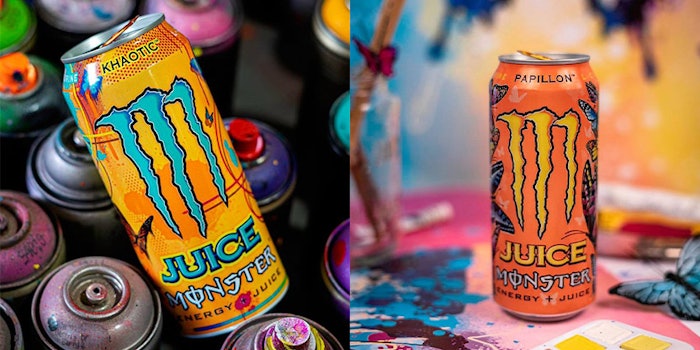 Monster Energy Drinks have released two new flavors to join the Juice Monster line: Khaotic and Papillon.
Related: BeatBox Beverages Adds New Flavor
Khaotic orignally debuted in 2005 and is being reintroduced with a lightened flavor. Khaotic contains an oragne citrus flavor profile while Papillon's is peach and nectarine.
Both drinks contain 80 mg of caffeine per serving and 160 mg per can.