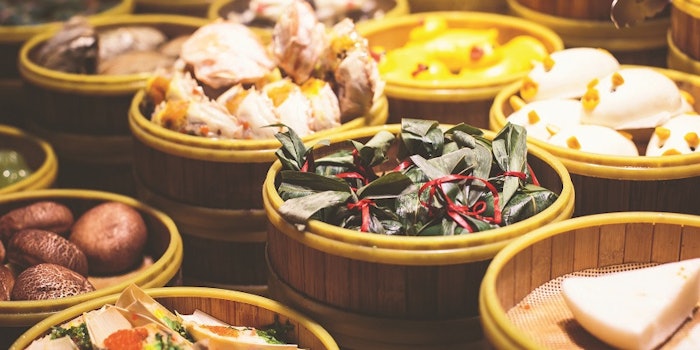 Huabao International Holdings Limited
Hong Kong, China
2018 sales: RMB 3,981 milliona / $603 million
Chu Lam Yiu
CEO
As the flavor and fragrance industry braces for an uncertain future with increased global trade tensions, rumblings of a global economic downturn, stringent regulations and shifting consumer demands, many F&F companies are in the midst of a transition. This is true in the case of Huabao International Holdings Limited.
In the opening comments of Huabao's 2018 shareholder statement, Yiu said: "In 2018, the global economy and financial markets were turbulent due to the rise of trade protectionism, Brexit and risks in emerging economies. In 2018, China's economic growth rate reached 6.6%, the lowest growth rate in 28 years. Against the backdrop of slowdown in the macroeconomy, the group adhered to the strategy of concentric diversification focusing on the taste-based industry and successfully completed the strategic adjustment of its business segment."
For the twelve months ending Dec. 31, 2018, the company recorded revenue from its flavor and fragrance totaling RMB 2,149 million, a slight decrease of about 1.7%. Additionally, the operating profit of the segment amounted to RMB 1,230 million, a slight decrease of approximately 1.8% from 2017 numbers. The stable operating profit was attributed to the optimization of product mix, a revised market strategy and development across new markets.
In 2018, the company continued to focus on the stability and taste of its tobacco flavors by researching flavoring technologies, while also developing non-combustible flavor products to meet the rising demand for e-cigarettes and electronic smoking devices globally. For its food and beverage flavors, Huabao maintained relationships with its domestic customers and responded to the "Big Health" trend with the launch of sweet and scorch-type extracts made from highland barley. On the fragrance side, its personal care fragrance business recorded a single-digit increase in sales from 2017 numbers, due to rising demand for shampoo and dye products.
To adjust for the changes in the marketplace, Huabao disposed of its VMR Products business, which designed, produced and distributed electronic cigarettes to Juul Labs for $31.3 million in October 2018. Additionally, the company acquired foodservice company Jiahao Foodstuff in Sept. 2018, as a means to expand in the fast-growing Chinese foodservice market.
With the future in mind, Yiu said, in her 2018 shareholder statement: "With such [a] challenging macroeconomic environment, the Group will respond positively by consolidating its share in the existing markets and identifying the problems and demands of customers and consumers while exploring potential new markets to help customers gain success. Our management is of the view that with the advancement of structural shift, China's economy will progress amid stability and moves toward a high-quality development path."