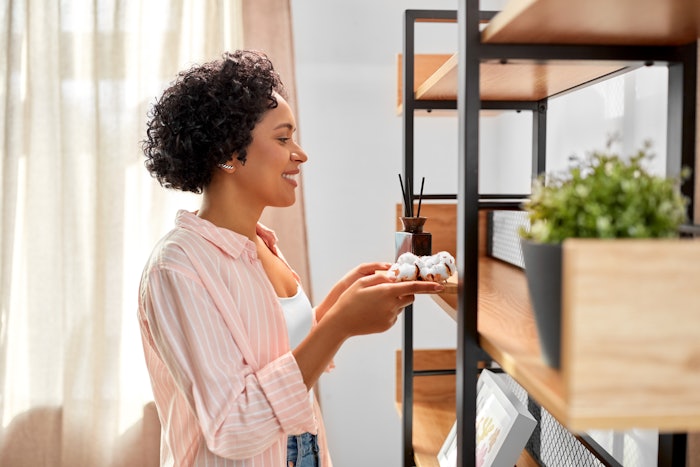 Even before the start of the COVID-19 pandemic, the concept of wellness was becoming a focal point for consumers. Understandably, wellness has become more of a buzzword than ever over the last two years. At this year's World Perfumery Congress event, experts are set to take the stage to discuss the relationship between scent and wellness. One of which is Agilex perfumer, Neha Okhade in her session, "Effect of Fragrances on Emotional & Physical Wellbeing."
The congress is also set to host neuroscientist, Rachel Herz, Ph.D., alongside Procter & Gamble research fellow and master perfumer, Rafael Trujillo for their session, "The Benefits of Fragrance in Daily Life."  
From candles to cleaning products, most consumers prefer and purchase scented versions of common household consumer products. During this presentation, Herz will explain "real aromatherapy" and how scents influence our health and wellness through the uniquely direct psychological and neurological relationship between the sense of smell, emotion, learning and memory. Research showing how scents can decrease anxiety, curb unhealthy cravings, boost our immune system and manage pain will be presented to demonstrate how scents can specifically benefit our mental and physical health. 
Trujillo will then illustrate the role that scent plays in the category of household consumer products (cleaning, laundry and air freshening products). The goal of the perfume formulator is to create a product that engages the consumer not only from cognitive and functional perspectives but also with aesthetic and emotional user experiences. He will discuss the importance of effectively delivering such experiences across different touch-points of the consumer-product interaction.
Register for WPC 2022
Early bird rates are now available for the three-day conference for $1,850. Attendees can also snag tickets for chosen days of the conference, as well as grab a ticket for the Fragrance Reunion Celebration on June 30. Register at worldperfumerycongress.com.