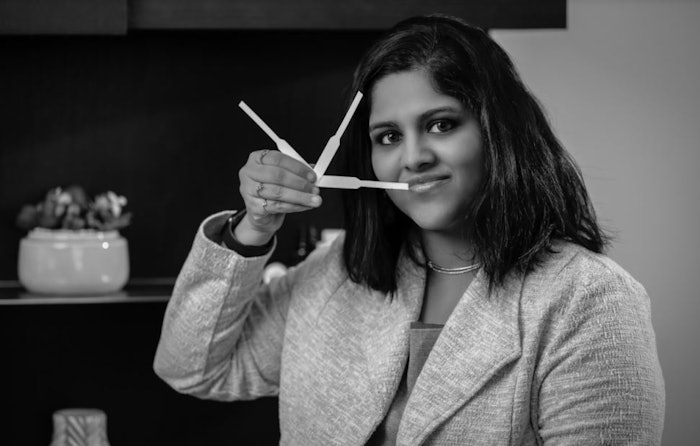 The World Perfumery Congress (WPC) is returning to Miami Beach, Florida June 29-July 1, 2022. Visit worldperfumerycongress.com to join in the fun.
The 2022 World Perfumery Congress' lineup of perfumers will include Neha Okhade, Perfumer, Agilex Fragrances who will present, "Effect of Fragrances on Emotional & Physical Well-being."
This presentation explores how fragrances contributed to creating more calming spaces during the pandemic as well as utilizing fragrance as a booster for emotional and physical well-being. A big change in market trends and consumer's perspective has been observed during the pandemic, how does this look as we move forward? How does the desire for well-being correlate to consumer goods moving forward and will fragrances continue to play a key role in meeting those needs?
Presentation highlights:
• The presentation will reveal accords and notes associated with the emotional and physical well-being of the COVID consumer.
• How market trends have changed during the COVID-19 pandemic.
• Detailed outline of products being marketed as being calming as well as ingredients that evoke calming.
• A concept fragrance sample for attendees to experience.
Neha Okhade
Neha Okhade apprenticed in perfumery in India and refined her talents in Switzerland before making her journey to the United States. She joined the Agilex team in 2019 as a junior perfumer. She has over ten years of experience in the industry. She draws on her personal experiences to create fragrances that resonate emotion.
The WPC is the global stage for fragrance artistry, ingredients, technology, brands and business. The 2022 congress will address the future of the industry. WPC 2022 will be held in person followed by a Virtual Congress.
Prepare for a lineup of the industry's global innovation leaders, including perfumers, R&D specialists, marketers and product developers, executives, market analysts and more.
Attendees can also snag tickets for chosen days of the conference, as well as grab a ticket for the Fragrance Reunion Celebration on June 30. 
There is also a perfumer rate discount** for the three-day conference package, more details can be found on the registration page.
** Qualified Perfumers is defined as trained perfumers working within the fragrance industry who are recognized as a perfumer (trainee, evaluator, etc) by an accredited perfumery society such as the ASP, SFP, BSP, etc. The WPC will vet qualifying applicants requesting the perfumer discount rate through these association partnering organizations. This discount only applies to perfumers who register for the three-day event. No perfumer discount applies to one or two-day event registration.