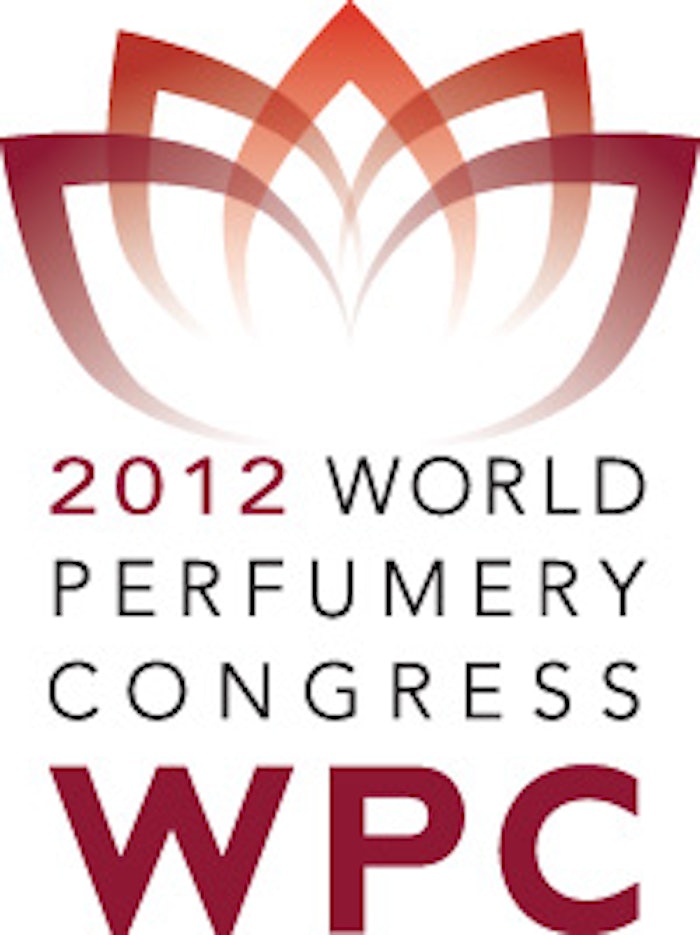 When: June 12-14, 2012
Where: MGM Grand in Mashantucket, Connecticut, USA
Conference program, networking event, exhibition, venue and sponsorship details for the World Perfumery Congress 2012 have just been announced on the new WPC 2012 website: wpc.perfumerflavorist.com.
Presented by the American Society of Perfumers (ASP) and produced by Perfumer & Flavorist magazine (P&F), the event's new structure will include:
Solution-focused discussions of industry issues
An emphasis on creative fragrance design
Separate conference and expo hall hours
And more
"The World Perfumery Congress is coming," announced Marvel Fields, chairperson of the ASP. "If you are a perfumer, evaluator, marketer or safety officer, this meeting's focus—creativity and innovation—is for you."
Jeb Gleason-Allured, editor of P&F and program director of WPC 2012, adds, "It's our pleasure to relaunch WPC 2012, the fragrance industry's premier business and technical event. We look forward to fostering a value-driven program for ongoing innovation and success."
Dennis Maroney, president of the ASP, concludes, "The cooperation between our organizations harnesses a combined 170 years of unique dedication to the fragrance industry and refocuses WPC on the ingredients, formulation and consumer of perfume and fragranced products around the world."
Keep up with the latest news by subscribing to the WPC 2012 mailing list. And stay connected with colleagues and WPC attendees on LinkedIn and Facebook.
Mark your calendar today!