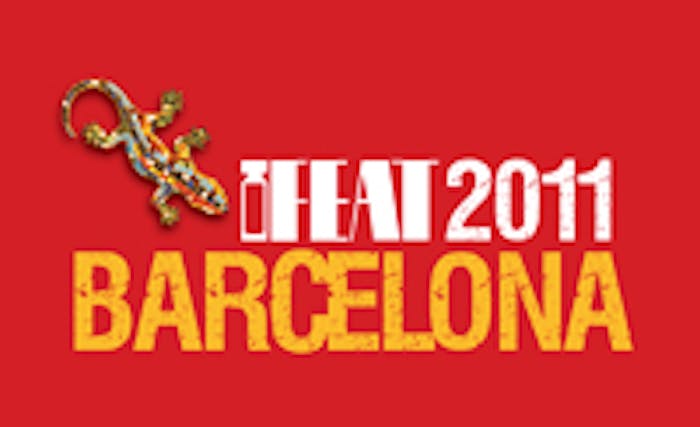 The 2011 IFEAT International Conference, which takes place November 6–10, 2011 in Barcelona, is now open for registration. Participants can register through the event's new online form or by completing a PDF registration form and returning it to the secretariat by fax or e-mail. Both registration methods can be found at the event's site.
This year, the 34th IFEAT Conference will be held at the Hotel Arts, Barcelona, and the registration fee includes the conference welcome reception Sunday, November 6 at the Hotel Arts, and the closing banquet, happening Thursday, November 10 at the Museu Nacional d'Art de Catalunya (MNAC). The theme for this year will concentrate on "Spain: Bridging Continents and Cultures," and presentations will focus on global market tendencies, legislative and regulatory concerns, as well as current trends in sustainability, environmental and organic issues.
For Monday, November 7, the day's events will include lectures on trends in the global market and the aroma chemicals and citrus sectors. Tuesday, November 8 will include legislative and regulatory lectures, the IFEAT Annual General Meeting and Medal Lecture, and the IFEAT Annual Dinner, which is further described below. Wednesday, November 9 includes a winery and cellars tour, and the IFEAT Flavour Workshop, which are both described more below. Finally, Thursday, November 10 will include lectures on environmental, organic, sustainability, measurement and contaminant issues, and the closing banquet.
The IFEAT Annual Dinner will be held the Codorniu Wine Cellars on Tuesday, November 8; tickets are €125 per person. Also, a field trip to visit the Torres Winery and Freixenet Cava Cellars, which will include a lecture and discussion of the aromas of the wine industry, will take place on Wednesday, November 9 for which tickets are €98 per person. Also happening Wednesday, November 9 is the IFEAT Flavour Workshop at the Hotel Arts. Open to one attendant per IFEAT member company, the workshop has been designed to provide an introductory overview of current flavor development, including natural, creative and regulatory aspects. Places in the workshop are limited, and tickets are €380 per person.
During the conference, there are also additional side tours available for additional fees, including the Gaudi tour on Monday, November 7 and Thursday, November 10; Montserrat, The Holy Mountain, on Tuesday, November 8; the Dali Museum and Girona on Wednesday, November 9; the Camp Nou Experience on Wednesday, November 8; and the Picasso Museum and Gothic Quarter on Thursday, November 10.
Also, similar to last year, Events & Co. will act as IFEAT's travel agent to offer delegates and their accompanying persons a variety of pre- and post-conference tours. The Wines and Architecture pre-conference tour takes place November 2–5 and travels from Madrid to Barcelona via Valladolid, Burgos and Elciego, Álava. This four-day-and-three-night tour allows experiences with Spain's ancient and modern in architecture, as well as some of the country's most renowned wine cellars, and does require an additional fee. For the post-conference Murcia and Andalucía tour, which also requires an additional fee and takes place November 11–15, participants will travel from Barcelona to Murcia to Granada to Córdoba to Sevilla to Jerez to experience Spain's folk culture via citrus plantations and history-rich cities.
For more information, visit the IFEAT event website.