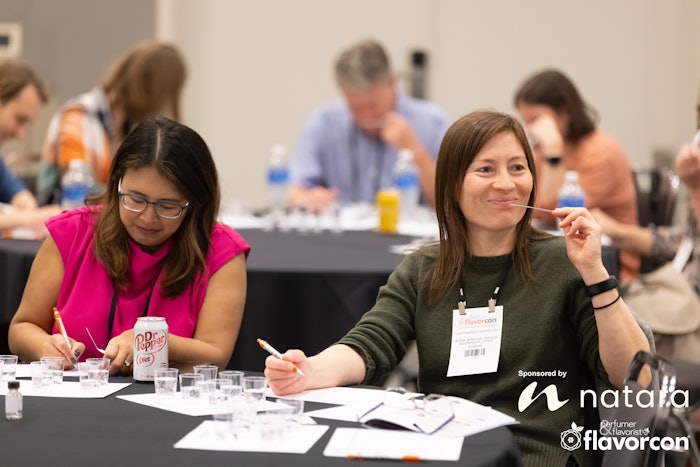 Peter Wynn Thompson
That's a wrap on Flavorcon 2023! This year's event hosted just under 300 attendees who were hungry to gain insights from trending markets to applications to the intricacies of labeling. I wanted to thank our exhibitors who showcased the latest ingredients, technology and equipment in the flavor industry as well as our sponsors, the event would not have been a success without your support of education.
Want to review speaker slides? Login to the Flavorcon 2023 app and visit the Conference Sessions tab, select your desired session and scroll to the bottom of the page and select the title. You can also contact each speaker through the Flavorcon app.
>>>Download the photos.<<<
Be sure to download the Flavorcon photo gallery, thanks to our photography sponsor Natara! The gallery spans the Flavorist Master Class, conference session speakers and intently listening attendees, the expo hall exchanges and shots from the cocktail hall.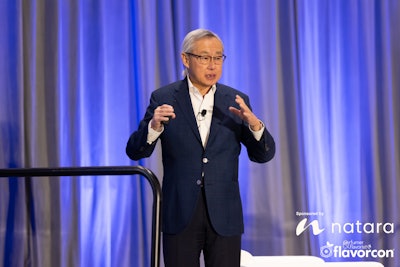 Flavorcon 2024
As we begin to plan for 2024 travels, be sure to mark your calendar for Flavorcon which is set to return to Atlantic City, New Jersey! The two-day event is scheduled for October 8-9, 2024. Be sure to come a day early (October 7) for the opening cocktail reception to kick off the flavor event of the year. 
>>>Join the mailing list<<<
The two-day conference will include a series of data/analytics presentations, interactive educational talks and panel discussions featuring some of the industry's leading experts. Attendees will come away inspired with new tools and connections to create flavorful wins and products consumers love. British Society of Flavourists, Society of Flavor Chemists and Women in Flavor and Fragrance Commerce receive a special rate to attend!
Flavorcon also boasts an expo hall packed with the latest ingredients, technologies, equipment and services the flavor industry has to offer. Want to showcase your company's offerings or sponsor an aspect of the event? Contact Paige Crist ([email protected]).
Interested to see who frequents Flavorcon? Here is a list of past attending companies looking to network, learn and grow within the industry.