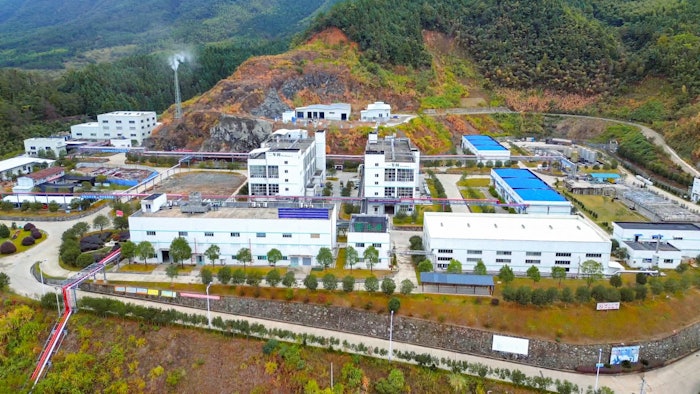 courtesy of Natara
In February 2023, IFF announced the sale of its Flavor Speciality Ingredients (FSI) business to Exponent, a UK-based private equity firm. Since then, Exponent has been busy working to transition FSI into Natara, an independent manufacturer of naturals and aroma chemicals.
Perfumer & Flavorist+ connected with Natara CEO Yoram Knoop to discuss the company's transition, its core values and what the F&F industry can expect from Natara moving forward.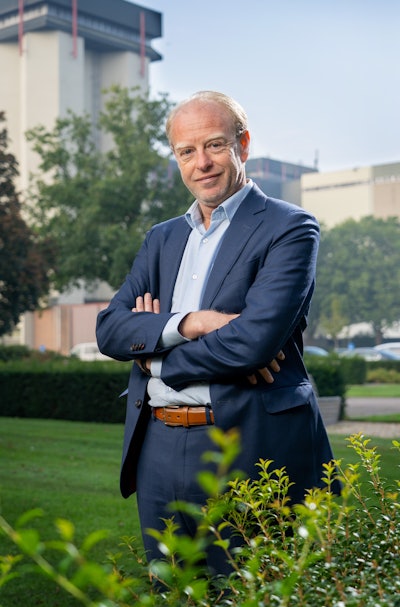 In mid-February 2023, IFF announced that the company entered into an agreement to sell its Flavor Specialty Ingredients (FSI) business to Exponent. Can you provide a high-level timeline of events that occurred following the agreement? 
Yoram Knoop [YK]: Over the last few months, a great deal of work was done in managing the carve-out of FSI from IFF to enable it to stand successfully and move forward as an independent business. There is a lot of complexity in managing a process like this and detailed work needs to happen in areas such as IT, legal, HR, operations and so on. On August 1 this year, the deal was officially "closed" and FSI began its new life as a standalone business backed by our supportive, long-term investors Exponent.
Which business activities were part of the transaction?
YK: Many people know the entities FSI purchased by their legacy names – Oxford Chemicals Ltd., Abaco, Pucheng Yongfang, (full name Pucheng Yongfang Fragrance Technology Co., Ltd), Meer and Daniel.  
In addition to the naturals and aroma chemical business, that was originally part of the old Frutarom Fine Ingredients, talents from these companies and their years of experience are critical to our future success.
FSI also acquired distribution centres in Mexico, Brazil, and Hong Kong, along with four dedicated manufacturing and distribution facilities in the UK, US and China. This global footprint enables us to answer our customers' growing demand and strengthen our position as one of the few companies in the world that produce both naturals and aroma chemicals.
Natara will still be known as a leading player in the base aroma market, with a broad product portfolio offering over 1,000 aroma chemicals and natural extracts. It will continue to offer quality and security of supply to customers through multi-site production in the US, Europe, and Asia.
Why did IFF sell it – and why did Exponent buy it?
YK: IFF decided to sell the business as part of a broader strategy to re-focus its portfolio and strengthen its capital structure.
Exponent's interest stemmed from a recognition of FSI's prominence as the global leader in the base aromas market, bolstered by a substantial customer base and a distinctive portfolio.
Exponent saw great opportunities for the business and the possibility to capitalize on FSI's strong market position by providing further investment and support as a standalone, independent company.
 What products do you produce and who are your typical customers?
YK: Natara is a key player in the base aroma market, which provides ingredients for flavor and fragrance end products.
In addition, we also provide ingredients to Food & beverage and animal nutrition markets as well as the supplement markets.
This could either be the base aroma suppliers that process raw materials and chemical notes to create individual aromas, or compounders in the flavor market that take these individual aromas and blend them to achieve unique flavors, or finally, consumer-facing end producers that use flavor compositions in products for taste, fragrance and other applications.
Can you share some details about the process of creating this new company?
YK: The new company name, Natara, and the development of our core values stemmed from an understanding that the ingredients we manufacture are critical to the flavor and fragrance industry and a mission to become a critical partner to our customers. We have developed a new brand identity, one that reflects who we are and what we want to be and enables us to bring a fresh approach to our customers, employees and other stakeholders.
We spent a considerable amount of time speaking to our employees and other key stakeholders to understand FSI better and to determine the best way forward for business.
We began this process by thinking about how we could serve our customers even better and invest in and develop the business for the future, so we could "hit the ground running" in August. Since then, we have spent a lot of time talking to customers to understand how we can serve them better.
We have found that what the customers want to hear is that FSI aspires to be:
1. Customer-centric
2. Efficient (so eliminating the bottleneck in manufacturing)
3. Focused on investing in the future of the business.
All these elements combined will enable us to continue delivering essential ingredients to the F&F market – on time!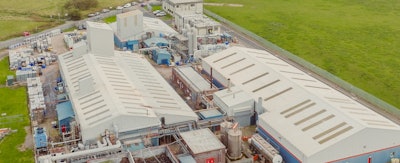 Where did the name Natara come from? 
YK: Firstly, the business is opening a new chapter in its history and so we wanted to mark that with a new name: Natara. We started by looking at the brand proposition and our vision for the future: to be the leading global independent manufacturer of naturals and aroma chemicals and the partner of choice to the flavor and fragrance industry. We then looked at a lot of options (over 400 in truth!) to come up with something that was fresh, new and distinctive and best conveyed the proposition we want to deliver to our customers.
What can people expect from Natara? What are some of the core values of the company? 
YK: We want to help the world smell and taste better and do that responsibly – for our customers, our people and the planet. We want to listen to our customers and serve them better with our outstanding range of products Also, importantly, as we have multi-site production in the US, Europe and Asia we can offer security of supply.
As I have started to know the business better, one of the things that struck me about what we call our secret ingredient, our people, was how much they cared and how much they wanted to deliver, so we built on that to create our four values which are resonating internally: we are customer focused; we are raising the bar; we think and act as one team, and we do the right thing.
How can F&F professionals continue the conversation with Natara?
YK: Well, firstly, come and see us at the Flavorcon booth this week! Please make contact and we would be delighted to talk to you, we are launching a new set of email addresses reflected in the new company on November 13, so from that date please contact us at [email protected]
November 8-9, 2023

Booth: 406

https://flavorcon.com/
And finally – what are the big opportunities you see in the market for the year ahead?
YK: We are very excited for the future – this business has so many opportunities: we have a great team in place, a refreshed brand identity and a base of fantastic customers.
We are innovating to take advantage of several key trends in the sector, where we see a meaningful opportunity. A big one is the focus on health and wellness in the food and beverage market, which we see as playing out across the demand for non-alcoholic beverages and plant-based food in particular.