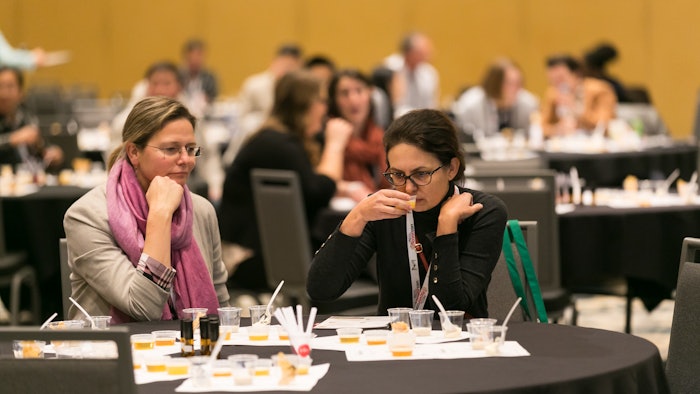 Time is flying, don't blink or you just might miss the return of Flavorcon! We are now less than one month away from the two-day event scheduled for November 9-10 in Cincinnati, OH. If you haven't already gotten your ticket, be sure to register ASAP for the best rates by visiting www.flavorcon.com.
>>>Flavorists receive special rates!<<<
FMCG professionals, flavor chemists, food scientists, purchasers, and allied formulation/creation specialists pay only $895 for their early bird tickets. Early bird rates end on October 15, elevating prices to $1,200. Society of Flavor Chemists members also receive an exclusive discount. For all pricing, visit flavorcon.com.
Need to catch up on announced sessions? Discover the lineup of sessions that are set to cover scent and taste research, flavor formulation, biotechnology, functional flavors and more. 
Attendees can get acquainted with the speakers set to take the stage, offering industry gems and expert insight—not to mention samples!
You can also check out the floor plan in the expo hall set to host a slew of exhibitors showcasing the latest ingredients, tech and innovation in the flavor industry. 
How to Register for Flavorcon 2022
Standard rates are now available for the two-day conference vary, be sure to visit www.flavorcon.com for applicable pricing. Attendees can also get last-minute tickets the day of the event at the door. Don't miss your chance to network with colleagues from around the world and experience the latest innovations the flavor industry has to offer.