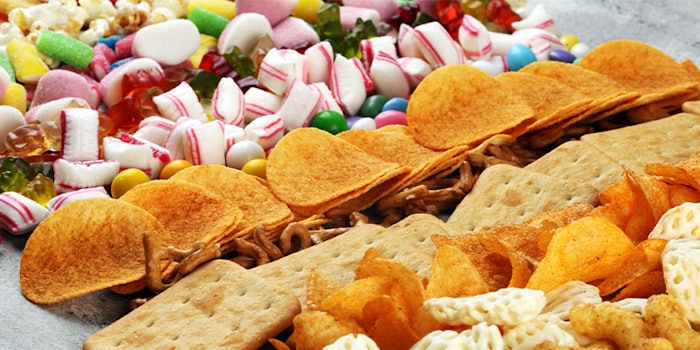 Organized by the National Confectioners Association (NCA), the Sweets & Snacks Expo is returning to Chicago's McCormick Place from May 19 to May 21, 2020. In other news, the expo has launched a new look as the NCA debuted a new logo in support of the continued evolution of the brand.
The new logo represents the balance of confectionery and snack products available at the show, displays the fun and enjoyment consumers have when savoring a favorite treat and highlights the expo as a place where actionable inspiration is available to all attendees.
The Sweets & Snacks Expo, which hosts more than 15,000 industry professionals, is were candy and snack industries come to be inspired, make meaningful connections and share their passion for delighting shoppers. As the largest show in North America, the expo draws more than 90% and 75% of the confectionery and snack industry's buying power, respectively.
In addition to showcasing product/merchandising innovations, the Sweets & Snack Expo offers a schedule of insights and education before, during and after the show. It also offers endless opportunities to connect with the highest caliber of innovators, thought leaders and confectionery/snack professionals to build profitable partnerships.
"We like to think of this new look as 'a wink and a nod' to everything Sweets & Snacks has stood for since it first began, all with an eye toward delivering even greater value in 2020 and beyond," John Downs, NCA CEO and president, said. "For our industry, the year starts at the Sweets & Snacks Expo, and this new look will help the show's branding be as fun and unique as the products it celebrates."