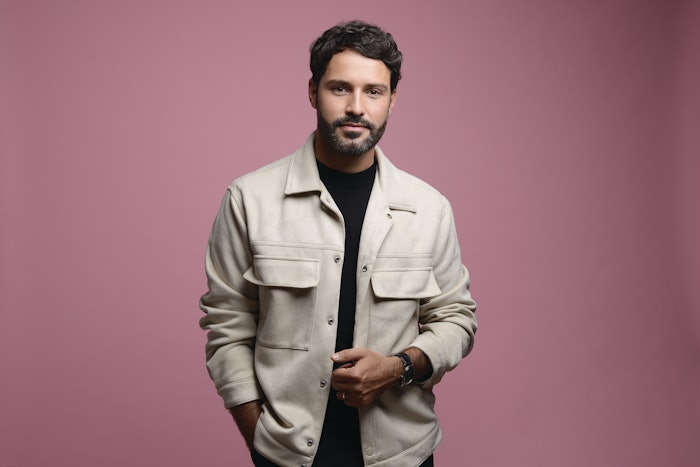 C/O MANE
Mane has announced the addition of Jérôme Di Marino to the company's fine fragrance perfumer team. The company released a brief history of the perfumer as well as his responsibilities in this role.
Related: Mane Announces Presidents of North American Flavor and Fragrance Divisions
Di Marino was born in the French Alps, holds a degree in chemistry from the Côte d'Azur University and is a graduate of ISIPCA. He was mentored by Francis Kurkdjian and trained at Givaudan and Takasago, prior to designing prestigious fragrances. Mane shares that Di Marino likes to "observe and understand the present time without preconceived ideas, to grasp the expectations of an era in order to respond to them with (im)pertinence." 
Passionate about travel, gastronomy, and drawing, he tastes the world around him through the lens of popular culture. He analyses contemporary societal signals and scrutinises the pop icons that the public devours. He draws inspiration from [pop culture] to compose unique and unexpected fragrances, with a never-ending quest for addiction in mind. 
Now living and working between Paris and Barcelona, his responsibilities will include developing Mane's presence in Southern Europe, building on his new status as a perfume academician in Spain, while continuing to work with global fine fragrance clients.    
Mehdi Lisi, president, Global Fine Fragrance, states, "[Jérôme] is one of the great talents of his generation, recognized in the industry for his strong and sophisticated signatures and his sensitive and generous personality. Jérôme will find an exceptional palette at MANE to further develop his vision, his passion for natural products and innovation. He joins a family-based company with a unique culture, where he will be able to fully express his creativity, his proximity to the brands, his exceptional team spirit and his hard work."