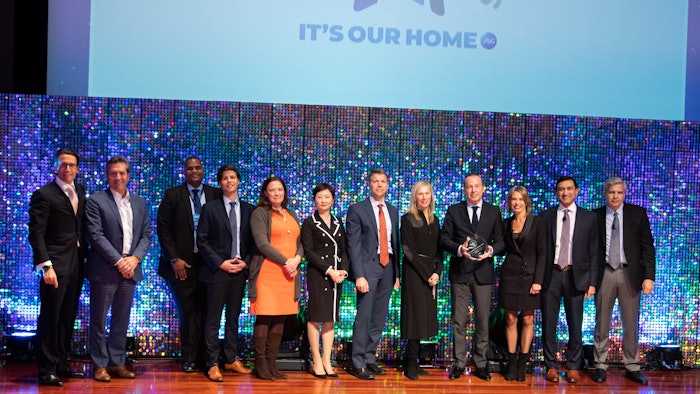 C/O IFF
IFF received P&G's inaugural Supplier Sustainability Award, which honors business partners who champion environmental sustainability and commit to protecting the planet. IFF Scent is being recognized within P&G's Perfume & Delivery Technology segment for outstanding contributions toward advancing the company's sustainability goals, assessed against the impact on P&G's footprint, industry-wide impact and potential to help consumers reduce their own environmental impact. The award highlights IFF's Do More Good Plan, the environmental, social, governance plus sustainable solutions roadmap for the company. 
Related: IFF Scent Division Launches Science of Wellness Program
Christophe de Villeplée, president, Scent Division, IFF, shared, "At IFF, we understand the sustainable development challenges we all face cannot be tackled alone. We're so honored to receive this award from P&G, which exemplifies our deep commitment to partner with our customers to support the transformation needed to make a positive impact, and how we're applying science and creativity for a better world. This honor is another representation of how Scent supports a science-driven transformation of our industry with environmentally conscious solutions and societal wellbeing as key imperatives."
Ana Elena Marziano, P&G's chief purchasing officer, said, "These companies have been among the very best in delivering sustained and exceptional contributions, and we celebrate them for being integral members of our supply ecosystem. The partnership and collaboration with our supply ecosystem is essential to win–we innovate, solve problems and optimize our supply chains, together. These business partners enabled us to serve our consumers, customers, employees, society and shareholders better than anyone else, and we thank them for that."
Want to know everything going on in flavor & fragrance? Sign up for P&F+'s newsletter. You can also follow along on Instagram and LinkedIn.