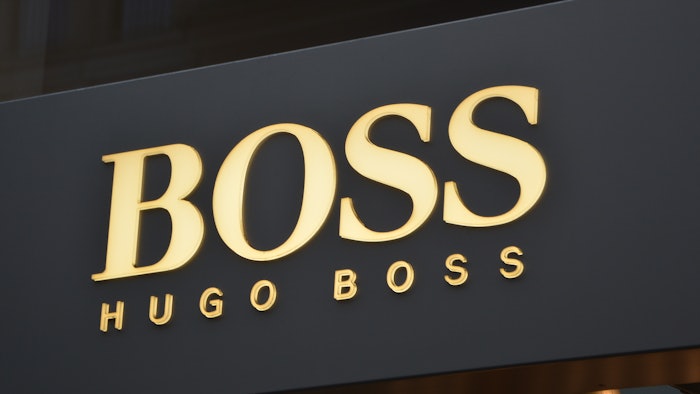 DREAMSTIME
Coty has opened its largest digital flagship store to date in Southeast Asia for the Hugo Boss Fragrances range, in exclusive partnership with the e-commerce platform, Lazada. The official Hugo BOSS Fragrances LazMall Flagship Store taps into the Singapore, Malaysia, and Thailand markets. Coty also plans to launch more digital flagships launching in upcoming months in more countries in Southeast Asia, in partnership with Lazada. 
Hosted on Lazada's personalized in-app portal, LazMall Prestige, the Hugo Boss Fragrances LazMall Flagship Store invites shoppers to immerse themselves in aspirational visual brand experiences and engage with bold, contemporary digital content to discover the house of Boss fragrances, campaigns and ambassadors. 
In conjunction with the official Hugo Boss Fragrances LazMall Flagship Store grand opening, Coty has debuted Boss Bottled Parfum in Southeast Asia, an "intensely masculine scent" designed to convey remarkable strength and charisma. Boss Bottled Parfum is said to be an elevated, woody ambery reinterpretation of the classic, best-selling Boss Bottled signature fragrance. Australian film star, Chris Hemsworth–the global face of Boss Bottled fragrances–stars in a campaign on the digital store.
Boss Bottled Eau De Parfum fragrance notes:
- Top notes: Zesty mandarin mingles with spicy incense oils
- Heart notes: Rare orris concrete and fig tree root accord
- Base notes: Cedarwood essence and a vegetal leather accord
Kristina Strunz, vice president, Sales, Coty Southeast Asia, commented: "Building on the success of the debut of the official Chloé Fragrances LazMall Flagship Store, at Coty, we are accelerating the expansion of our digital footprint across Southeast Asia to drive growth with our exclusive key e-commerce partner, Lazada. The modern Boss man and woman seek contemporary perfumes to reflect their Boss powerful personalities, and we are committed to inspiring consumers with premium fragrances, through premium experiences, in collaboration with our premium retail partners. We look forward to inspiring shoppers with the new Boss campaign in Southeast Asia."
Clarissa Chen, senior vice president, Regional Strategic Accounts (Health & Beauty), Lazada Group, added, "We are delighted to be the eCommerce platform of choice for Hugo Boss Fragrances as they expand their digital footprint across Southeast Asia. More consumers in the region are seeking out Beauty brands and convenient access to authentic products as lifestyles normalize post-pandemic. LazMall is also seeing higher demand for fragrances as people are stepping out of their houses more often now. We are committed to continuing to uplift the shopping experience for our consumers together with our brand partners."
The Hugo Boss Fragrances Official LazMall Flagship Store features a contemporary line-up of expertly crafted perfumes including key lines: Boss The Scent and  Boss Bottled for men; and Boss The Scent, Hugo Boss Boss Femme, and Hugo Boss Boss Ma Vie for women.
The Scent Le Parfum for Her fragrance is a mix of honeyed peach and freesia top notes and a darker, cacao base note.
The BOSS The Scent Le Parfum for Him is said to be a powerful reinterpretation of the ambery signature fragrance and offers an exquisite twist of iris and leather combined with an aphrodisiac accord of ginger and Maninka fruit. Dedicated to the power of attraction that drives fantasy, passion, and sensuality. The fragrance is designed is suited toward Gen-Z consumers as it taps into a new dimension of seduction, while representing the ongoing evolution of modern masculinity embodied by BOSS.