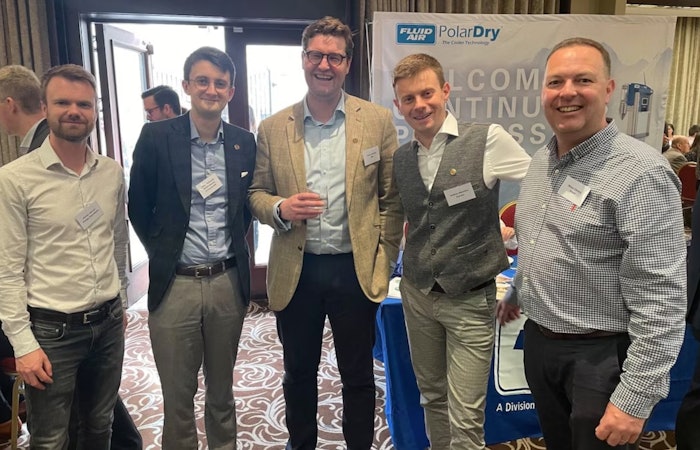 Jenna Rimensnyder
On Thursday, April 27, 2023, The British Society of Flavourists (BSF) held its Annual General Meeting where all Society members received an overview of the ongoing society's activities.
Related: Outgoing British Society of Flavourists President Trevor Groome Shares Poem
The following is a release provided by BSF on updates: 
After two challenging but successful years of presidency, Trevor Groome, becoming immediate past president, passed the honor on to Andrea Albertino who will hold the position of president until 2025. The vice president position is still vacant and will be filled in due course. 
Mark Millward, Honorary Treasurer, accepted the position for an additional year and went through the financial figures of the last 12 months. Aine Walsh and Britta Nobis who are brilliantly serving as Honorary Secretary and Honorary Membership Secretary will continue to serve on the Council in their respective positions.
The BSF Council will see small changes reflecting some retirements and new additions: 
Jan Petka, John Forbes and Craig Duckham will be serving as fellow members; 
Martyn Warner, Maria Palassarou and Lucrecia Algar-Berrondo will be serving as associates;
Sean Ryan, Avinash Kant and Michel Aubanel will be affiliates;
Ibrahim Malash will be taking over Aidan Kirkwood as the student representative. 
At the first council meeting following the AGM Stephen Hart and David Baines will be asked to continue, as special advisors to the council, bringing their experience and passion. Additional co-opted positions (up to 3) will be filled during BSF's next council meeting in two weeks.
Albertino adds, "I am taking the responsibility of leading a group of passionate people and I will do it with enthusiasm and humility, it won´t be easy to continue the great work done by Trevor [Groome] so far, but with the help of the Council members I am sure we will bring forward our initiatives and increase the visibility of the Society across the industries."