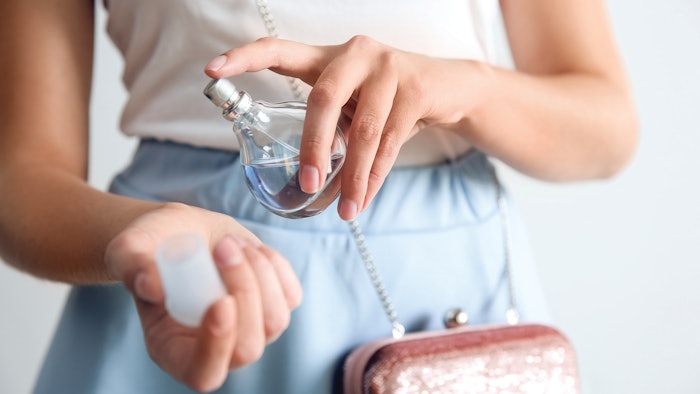 The June issue not only dives into the latest in fragrance, but it also marks the return of the World Perfumery Congress (WPC). If you haven't secured your ticket yet, don't worry, there's still time to register by visiting worldperfumerycongress.com. To refresh your memory on this year's line-up, flip to page 64.
Staying on theme, Amy Marks-McGee's "Forward Thinking" column returns to highlight fine fragrance trends and launches on page 26, while perfumer and WPC speaker, Neha Okhade, pens this month's "Perfumer Notes" looking into the gourmand family (page 54). You can also tune into a podcast in the digital edition of this issue, or by visiting perfumerandflavorist.com/multimedia, where I connected with Okhade to discuss trends and factors impacting the fragrance industry.
Turning up the fragrance dial, experts also check in to discuss "forgotten" perfume plants (page 42) and much more in the pages ahead.
In other news, readers can catch up with recent industry headlines, John Wright's newest installment of "Flavor Bites" (page 22) and Cyndie Lipka's notes from her "Organoleptic Characteristics of Materials" panel (page 68).
For the flavor fans, you can find a trend report on beverage innovation on page 60, as well as a behind-the-scenes look at the upcoming Flavorcon 2022 on page 52. Be sure to pre-register to stay in the loop on the forthcoming announcements of sessions, speakers and exhibitors by visiting flavorcon.com. The two-day conference is scheduled for November 9-10 in Cincinnati.
Jenna Rimensnyder
Managing Editor
jrimensnyder@allured.com
For the full article, please check out the Perfumer & Flavorist+ June 2022 issue.