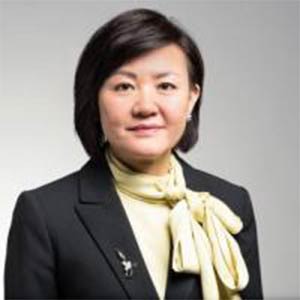 IFF has announced the addition of Li-Huei Tsai, Ph.D., to its board of directors.
Tsai is Picower professor and director of the Picower Institute for Learning and Memory at the Massachusetts Institute of Technology, where she oversees the activities and research initiatives of the center. In this role, she leads the scientists dedicated to understanding the mechanisms that drive learning and memory; since her appointment in 2009, she has received numerous awards for her research efforts in the field of Alzheimer's.
Related: [gallery] IFF Heads to Scientific Hub for Innovation Center
She is also co-founder of Cognito Therapeutics, a company focused on developing a device-based approach to Alzheimer's. Previously, she was an investigator at Howard Hughes Medical Institute, and served as a professor in Harvard Medical School's department of pathology.
In addition to serving on the board of directors, Tsai will join the company's compensation committee.
"Dr. Tsai is an exceptionally talented individual and we're pleased she is joining IFF's Board," said IFF chairman and CEO Andreas Fibig. "Her experience will be incredibly valuable to our innovation and R&D activities. We believe her scientific knowledge will complement the talent we currently have among our directors and add diversity of viewpoint and background, strengthening our company."